Eartha Kitt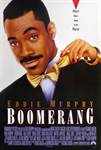 Boomerang (1992)
Eddie Murphy plays Marcus Graham, a hotshot advertising executive who's also an insatiable womanizer. He is thus hardly prepared for his new boss, Jacqueline, played by Robin Givens. In terms of things...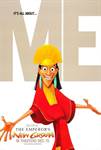 The Emperor's New Groove (2000)
Hilarious comedy rules in Disney's The Emperor's New Groove! There's something for everyone in this hip, funny movie with its dynamo cast, distinctive style, and great music -- featuring the Academy Award®-nominated...