Ed O'Neill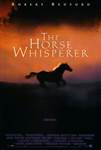 The Horse Whisper (1998)
After a devastating riding accident, a young girl and her beloved horse are left with serious physical and emotional scars. When her mother calls on the "Horse Whisperer" to help, she meets a...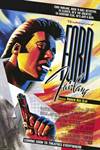 The Adventures of Ford Fairlane (1990)
Controversial and often offensive stand-up comedian Andrew Dice Clay made his debut as a feature film star in this crude comedy. Fairlane is a "rock and roll detective" who works in the music...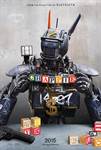 Chappie (2015)
Every child comes into the world full of promise, and none more so than Chappie: he is gifted, special, a prodigy. Like any child, Chappie will come under the influence of his surroundings - some good,...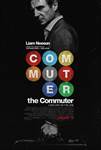 The Commuter (2018)
In this action-packed thriller, Liam Neeson plays an insurance salesman, Michael, on his daily commute home, which quickly becomes anything but routine. After being contacted by a mysterious stranger,...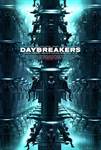 Daybreakers (2010)
In the year 2019, a plague has transformed most every human into vampires. Faced with a dwindling blood supply, the fractured dominant race plots their survival; meanwhile, a researcher works with a covert...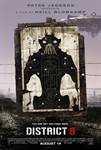 District 9 (2009)
From producer Peter Jackson (The Lord of the Rings Trilogy) and director, Neill Blomkamp comes a startlingly original science fiction thriller that "soars on the imagination of its creators" (Peter Travers,...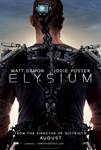 Elysium (2013)
In the year 2159, two classes of people exist. The first are the very wealthy who live on Elysium, a pristine man-made space station looking like a stanford torus built by the Armadyne Corporation. The...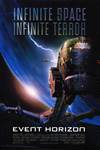 Event Horizon (1997)
In 2047, a rescue mission is sent to the outer reaches of the solar system to salvage the Event Horizon, a prototype spaceship missing for the last seven years. As the crew members search for survivors,...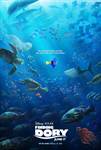 Finding Dory (2016)
Disney•Pixar's "Finding Dory" reunites everyone's favorite forgetful blue tang, Dory, with her friends Nemo and Marlin on a search for answers about her past. What can she remember?...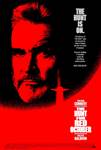 The Hunt for Red October (1990)
Based on Tom Clancy's bestseller, directed by John McTiernan (Die Hard) and starring Sean Connery and Alec Baldwin, The Hunt For Red October seethes with high-tech excitement and sweats with the tension...