Florian "Big Nasty" Munteanu

Big (1988)
At a carnival, young Josh Baskin (Tom Hanks) wishes he was big – only to awake the next morning and discover he is! With the help of his friend Billy, Josh lands a job at a toy company but the more he experiences being an adult, the more Josh l...


The Big Bang Theory (2007)
The Big Bang Theory tells the story of two roommates, Leonard (Johnny Galecki) and Sheldon (Jim Parsons), two brilliant physicists with the kind of "beautiful minds" that understand how the universe works, but have no clue when it c...


Big Driver (2014)
In "Big Driver," Tess Thorne (Bello), a famous and revered mystery and thriller writer, faces a long drive home following a book-signing engagement. But while driving on a lonely stretch of New England road, her tire blows out, leaving her...


Big Fat Liar (2002)
Get ready for big FAT laughs! Featuring Hollywood's hottest teen stars, Frankie Muniz (Malcolm in the Middle) and Nickelodeon's Amanda Bynes, Big Fat Liar is the hilarious revenge comedy filled with nonstop action and laugh-out-loud fun! Four...


Big Hero 6 (2014)
From Walt Disney Animation Studios comes "Big Hero 6," an action comedy adventure about brilliant robotics prodigy Hiro Hamada, who finds himself in the grips of a criminal plot that threatens to destroy the fast-paced, high-tech city of...


The Big Hit (1998)
The criminal anarchy is hilarious when a foursome of full-time hit men looking to score extra cash kidnap the boss's goddaughter. And when beleaguered wise guy Mel is set up to take the fall, underworld antics and domestic absurdities collide for a w...

The Big Lebowski (1998)
Joel and Ethan Coen's THE BIG LEBOWSKI finds Jeff Lebowski (JEFF BRIDGES) the victim of mistaken identity. Two thugs break into his apartment in the errant belief that they are accosting Jeff Lebowski, the Pasadena millionaire--not the laid-back,...


Big Little Lies (2017)
Based on Liane Moriarty's bestselling book, this subversive, darkly comedic drama series tells the tale of three mothers of first-graders whose seemingly perfect lives unravel to the point of murder. Reese Witherspoon, Nicole Kidman and Shailene Wood...


The Big Parade (1925)
The Big Parade was designed as a modest programmer concerning one young man's disillusionment in the face of war. When the MGM executives took a look at the projection-room rushes, they gave director King Vidor the go-ahead to film an all-ou...


The Big Short (2015)
When four outsiders saw what the big banks, media and government refused to, the global collapse of the economy, they had an idea: The Big Short. Their bold investment leads them into the dark underbelly of modern banking where they must question eve...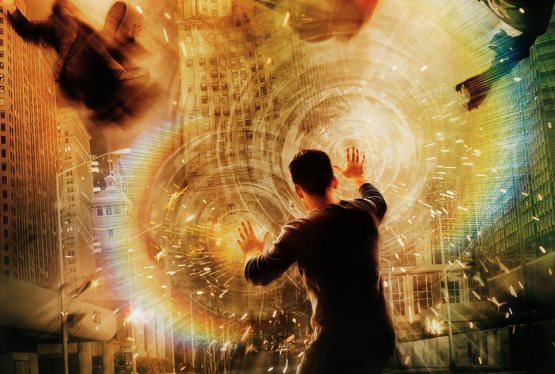 Push
WAS: $9.99
NOW: $4.99