Frances de la Tour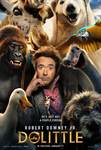 Dolittle (2020)
Robert Downey Jr. electrifies one of literature's most enduring characters in a vivid reimagining of the classic tale of the man who could talk to animals: Dolittle.After losing his wife seven years earlier,...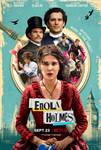 Enola Holmes (2020)
England, 1884 – a world on the brink of change. On the morning of her 16th birthday, Enola Holmes (Millie Bobby Brown) wakes to find that her mother (Helena Bonham Carter) has disappeared, leaving behind...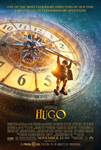 Hugo (2011)
Orphaned and alone except for an uncle, Hugo Cabret (Asa Butterfield) lives in the walls of a train station in 1930s Paris. Hugo's job is to oil and maintain the station's clocks, but to him, his more...