Search Results For Guy Ritchie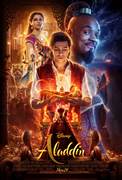 Aladdin (2019)
"Aladdin" is the exciting tale of the charming street rat Aladdin, the courageous and self-determined Princess Jasmine and the Genie who may be the key to their future. Directed by Guy Ritchie, who...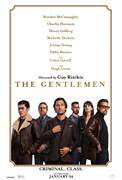 The Gentlemen (2020)
From writer/director Guy Ritchie comes THE GENTLEMEN, a star-studded sophisticated action-comedy. THE GENTLEMEN follows American expat Mickey Pearson (Matthew McConaughey) who built a highly...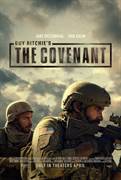 Guy Ritchie's The Covenant (2023)
Guy Ritchie's The Covenant follows US Army Sergeant John Kinley (Jake Gyllenhaal) and Afghan interpreter Ahmed (Dar Salim). After an ambush, Ahmed goes to Herculean lengths to save Kinley's life. When...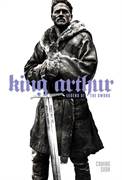 King Arthur: Legend of the Sword (2017)
Acclaimed filmmaker Guy Ritchie brings his dynamic style to the epic fantasy action adventure "King Arthur: Legend of the Sword." Starring Charlie Hunnam in the title role, the film is an...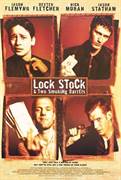 Lock, Stock & Two Smoking Barrels (1999)
Looking to make a bundle in a high-stakes poker game, a quartet of shiftless lads from London's East End instead finds themselves up to their eyeballs in debt to underworld porn king "Hatchet" Harry...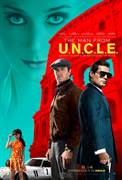 Man From U.N.C.L.E. (2015)
Henry Cavill ("Man of Steel") stars as Napoleon Solo opposite Armie Hammer ("The Social Network") as Illya Kuryakin in director Guy Ritchie's action adventure "The Man from U.N.C.L.E.," a fresh take...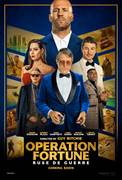 Operation Fortune: Ruse de Guerre (2023)
Super-spy Orson Fortune (Jason Statham) must track down and stop the sale of a deadly new weapons technology wielded by billionaire arms broker Greg Simmonds (Hugh Grant). Reluctantly teamed with some...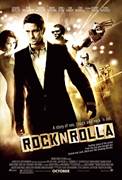 RocknRolla (2008)
When a Russian mobster orchestrates a crooked land deal, millions of dollars are up for grabs, and all of London's criminal underworld wants in on the action. Everyone from a dangerous crime lord...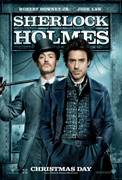 Sherlock Holmes (2009)
Robert Downey Jr. stars as the legendary London sleuth Sherlock Holmes, joined by Jude Law as dear Dr. Watson, in this Guy Ritchie reinvention of Sir Arthur Conan Doyle's oft-adapted detective series....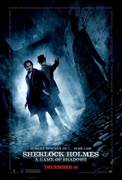 Sherlock Holmes: A Game of Shadows (2011)
Guy Ritchie helms a new action-packed adventure, following the world's most famous detective, Sherlock Holmes (Robert Downey Jr.), and his longtime trusted associate, Dr. Watson (Jude Law), as they...