The Gentlemen (2020)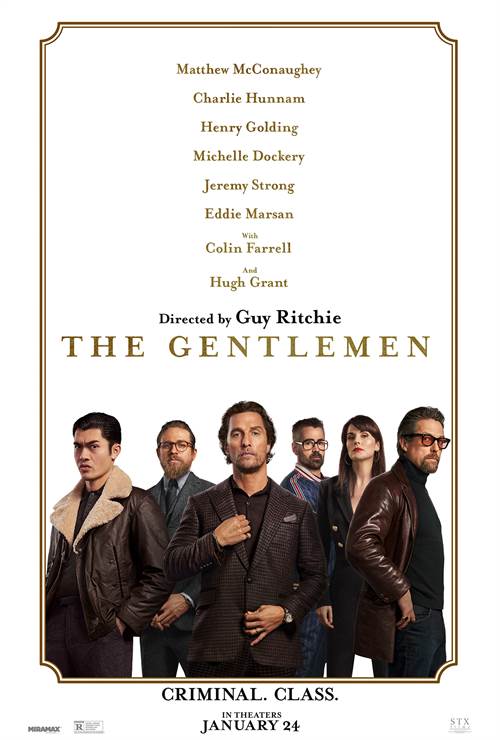 | | |
| --- | --- |
| Director: | |
| Writers: | |
| Cast: | |
| Released: | Friday, January 24, 2020 |
| Length: | 113 minutes |
| Studio: | STX Entertainment |
| Genre: | Action/Adventure |
| Rating: | Under 17 requires accompanying parent or adult guardian. |
The Gentlemen Synopsis
From writer/director Guy Ritchie comes THE GENTLEMEN, a star-studded sophisticated action-comedy. THE GENTLEMEN follows American expat Mickey Pearson (Matthew McConaughey) who built a highly profitable marijuana empire in London. When word gets out that he's looking to cash out of the business forever it triggers plots, schemes, bribery and blackmail in an attempt to steal his domain out from under him (featuring an all-star ensemble cast including Charlie Hunnam, Henry Golding, Michelle Dockery, Jeremy Strong, Eddie Marsan, Colin Farrell, and Hugh Grant).

Purchase DVD/Blu-ray/4K UHD physical copy of The Gentlemen today at Amazon.com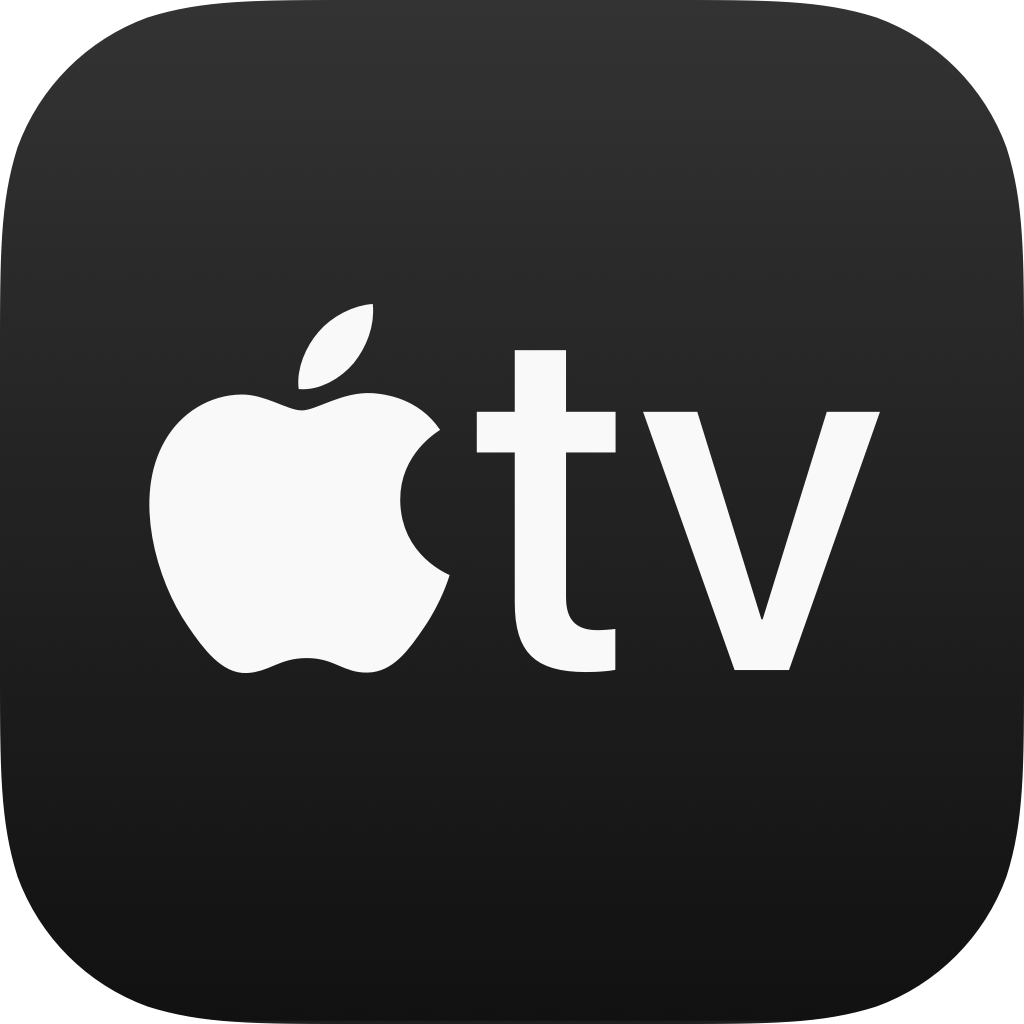 Stream The Gentlemen in Digital HD/4K from the AppleTV store.
Listen to the The Gentlemen soundtrack on Apple Music.
The Gentlemen images are © STX Entertainment. All Rights Reserved.
Enter To Win Guy Richie's THE GENTLEMEN in 4K UHD
4/19/2020 6:35 PM EST
What do you get when you combine a group of good looking men with action, blackmail, mobsters and Director Guy Richie (Sherlock Holmes)?  An entertaining film that was released earlier this year called THE GENTLEMEN.  While we all stay safely at home, the movie is being released on 4K UHD, Blu-ray, DVD and Digital HD.  FlickDirect, in conjunction with Universal Pictures, would like to send one luc...
More>>
See Guy Richie's The Gentlemen Early in West Palm Beach and Miam...
1/15/2020 4:30 PM EST
Since his first feature film in 1998, Lock, Stock, and Two Smoking Guns, Director Guy Ritchie has entertained audiences with his unique vision.  His use of slow-motion visuals during action sequences was creative and his filmmaking style is distinct.  His latest work, THE GENTLEMEN, will be in theaters at the end of the month but before it is released nationwide,  STX Entertainment, in conjunction...
More>>
The Gentlemen 4K Review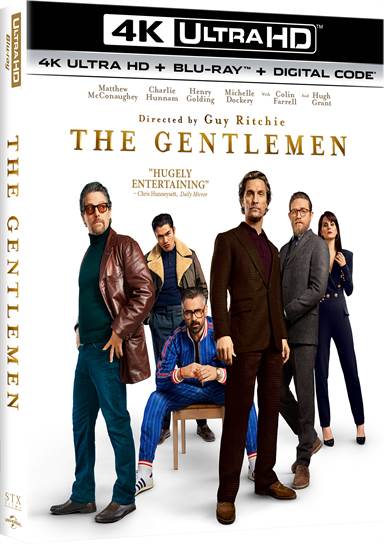 At long last director Guy Richie is back in the territory he knows best - the harsh, talky, violent, clever, funny, sexy, entertaining, and ever 'British Cool' of Cockney London's underworld. It's a post-modern English pulp fiction gem of a film, presented in a way that only a master of the sub-genre can bring it to the screen; and I'm glad to say Richie once again does it up to the nines.
This wonderful twisty tale of every mistake, misunderstanding, and bad choice that could possibly be made by semi-literate criminals who hobnob with the upper classes and then buy them for their own nefarious purposes, is a delight to sit and watch.
Harkening back to Richie's days of "Lock, Stock, and Two Smoking Barrels" and "Snatch", with a bow to several other great English underworld movies like, "The Long Good Friday", "Layer Cake", and "The Krays", the plot of this crime caper film, loaded with known actors, will constantly keep you guessing as it tosses you in new directions every time you think you've got a handle on it.
Additionally, to add to the fun and make the characters appear even sleazier than they are, Richie has deliciously chosen to dress them all in flamboyant wardrobe, flashy outfits that show off their positions in society, or rather what they think they should wear to fit in or express their station in life. It's just another great touch.
Here's The Storyline…
Rhode scholar and ex-pat Mickey Pearson (McConaughey) has become rich by building a vast marijuana empire in England. Feeling both Middle age and Legalization descending upon him, he decides to hang it up and sell the business. He longs to take his fortune and live like the gentry, peacefully somewhere in the countryside with his adored and somewhat dominatrix minded wife (Dockery).
However, when someone spills the preverbal beans about the sale and makes it appear that his grip on the kingdom has weakened, it sets up a situation that has every scumbag wannabe plotting and scheming to relieve him of the business in any way possible.
With the help of his loyal right-hand man, Ray (Hunnam) and through the tattered stories of Fletcher (Grant), a unique blackmailer, Mickey tries to unravel all the plots and survive to sell another day.
The cast is remarkable. Dockery, whom you should know from "Downton Abbey" makes a fabulous Cleopatra of crime. Hugh Grant, in a role he'd never actually get cast in, is a perfect sleazy PI, all hands and give me. Colin Farrell, all wrapped up in ridiculous plaid warm-ups, plays the semi-bad guy to the hilt. Even Henry Golding, the love interest from "Crazy Rich Asians", is on board playing a very plausible bad guy. There's more, but let's just say everyone is great.
Then there's McConaughey, finally breaking out of the acting rut he's been in for quite a while. His Mickey, is a beautiful creation, multi-layered ice, and evil, yet still an anti-hero. Someone to be admired and feared both in the same breathe.
The Dolby Atmos audio is something to behold and only adds to the viewing enjoyment. Each gunshot is loud and clean and the dialogue sits beautifully in the center speakers. The 2160p video resolution with 2.39:1 aspect ratio is also a treat. While the color palette is somewhat muted to echo the dark and smoky ambiance of the criminal underworld, the sudden pops of color that grab you by surprise. The combo pack only has four extras which are over so quickly that if you blink you will miss them. They include: Behind-the-scenes of The Gentlemen, Best Gentlemanly Quips, Glossary of Cannabis and a photo gallery.
My take… I've always been a fan of Guy Richie, so I'd go to see a film of his anytime he puts one out, what a joy to see one that's better than I ever expected. If you're up for an exciting romp through London's underworld with all its warts and gentlemanly slaughter showing, this is your film.
Grade: A
"The Gentlemen" is Rated R for violence, language throughout, sexual references and drug content.
-- Alyn Darnay
Read More The Gentlemen Reviews
For more reviews please visit our film/television review section.
SPONSORED LINKS