Harvey Fierstein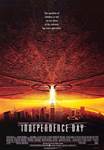 Independence Day (1996)
It is an ordinary summer day. But then, without warning, something very extraordinary happens. Enormous shadows fall across the land. Strange atmospheric phenomena, ominous and mesmerizing, surface around...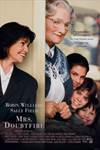 Mrs. Doubtfire (1993)
After Daniel Hillard (Robin Williams), an unemployed actor, loses custody of his three children to his ex-wife (Sally Field), he realizes that seeing his kids once a week just isn't enough. So the...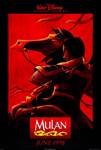 Mulan (1998)
Based on an ancient Chinese poem, the legend of Mulan beautifully unfolds in Disney's 36th animated classic! Full of daring adventure, hilarious characters and inspiring music, this new edition celebrates...