J.J. Abrams
Buffy The Vampire Slayer - The Movie (1992)
Blonde, bouncy Buffy (Kristy Swanson) is your typical high school cheerleader-- her goal is to "marry Christian Slater and die" and nothing gets in her way when it's time to shop. But all that changes...

Chemical Hearts (2020)
Seventeen-year-old Henry Page (Austin Abrams) has never been in love. He fancies himself a romantic, but the kind of once-in-a-lifetime love he's been hoping for just hasn't happened yet. Then, on the...

Cool World (1992)
Underground cartoonist Jack Deebs enters his own adult cartoon "Cool World," lured by his sex-kitten character "Holli Would," who needs him to leave her animated world and become human. Holli's plan is...

Hannibal (2013)
Feed your fear. FBI Agent Will Graham hunts the most notorious serial killers. What he doesn't know is his new partner is the most notorious serial killer of all.Both a gift and a curse, Graham has...

Mission: Impossible III (2006)
Helmed by J.J. Abrams, the third entry in the explosive espionage series finds semiretired superspy Ethan Hunt (Tom Cruise) forced back into action to save his protégé, Lindsey Farris (Keri Russell). But...

Paper Towns (2015)
Adapted from the bestselling novel by author John Green ("The Fault in Our Stars"), PAPER TOWNS is a coming-of-age story centering on Quentin and his enigmatic neighbor Margo, who loved mysteries...

Scary Stories to Tell in the Dark (2019)
It's 1968 in America. Change is blowing in the wind...but seemingly far removed from the unrest in the cities is the small town of Mill Valley where for generations, the shadow of the Bellows family...

Star Trek (2009)
The greatest adventure of all time begins with "Star Trek," the incredible story of a young crew's maiden voyage onboard the most advanced starship ever created: the U.S.S. Enterprise. On...

Star Trek Into Darkness (2013)
In Summer 2013, pioneering director J.J. Abrams will deliver an explosive action thriller that takes Star Trek Into Darkness. When the crew of the Enterprise is called back home, they find an unstoppable...

Star Wars: Episode VII - The Force Awakens (2015)
Visionary director J.J. Abrams brings to life the motion picture event of a generation. As Kylo Ren and the sinister First Order rise from the ashes of the Empire, Luke Skywalker is missing when the galaxy...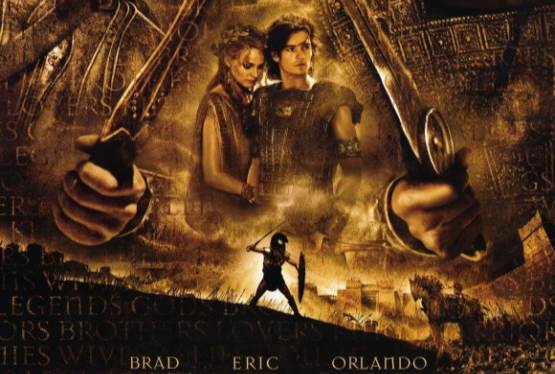 Troy
WAS: $14.99
NOW: $4.99