Jake Kasdan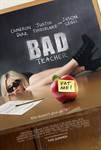 Bad Teacher (2011)
Some teachers just don't give an F. For example, there's Elizabeth (Cameron Diaz). She's foul-mouthed, ruthless, and inappropriate. She drinks, she gets high, and she can't wait to...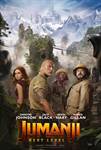 Jumanji: The Next Level (2019)
In Jumanji: The Next Level, the gang is back but the game has changed. As they return to Jumanji to rescue one of their own, they discover that nothing is as they expect. The players will have to...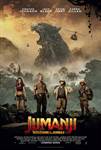 Jumanji: Welcome to the Jungle (2017)
In the brand new adventure Jumanji: Welcome to the Jungle, the tables are turned as four teenagers are sucked into the world of Jumanji.When four high-school kids discover an old video game console with...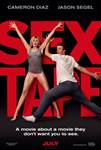 Sex Tape (2014)
When Jay (Jason Segel) and Annie (Cameron Diaz) first got together, their romantic connection was intense – but ten years and two kids later, the flame of their love needs a spark. To kick things...