Jared Harris

Allied (2016)

89 Fans

"ALLIED" is the story of intelligence officer Max Vatan (Pitt), who in 1942 North Africa encounters French Resistance fighter Marianne Beausejour (Cotillard) on a deadly mission behind enemy lines. Reunited in London, their relationship i...


Chernobyl (2019)

1 Fan

Chernobyl, a five-part miniseries co-production from HBO and Sky, dramatizes the story of the 1986 nuclear accident, one of the worst man-made catastrophes in history — and of the sacrifices made to save Europe from unimaginable disaster.Premie...


The Crown (2016)

Be the first to check-in

At a time when Britain was recovering from war and her empire was in decline, a young woman took the throne as a matter of duty - not desire....


Lost In Space (1998)

Be the first to check-in

The Robinson Family was going into space to fight for a chance for humanity. Now they are fighting to live long enough to find a way home. A family of colonists, their pilot and a diabolical stowaway scientist become hopelessly lost beyond the galaxy...


Man From U.N.C.L.E. (2015)

829 Fans

Henry Cavill ("Man of Steel") stars as Napoleon Solo opposite Armie Hammer ("The Social Network") as Illya Kuryakin in director Guy Ritchie's action adventure "The Man from U.N.C.L.E.," a fresh take on the hu...


Morbius (2020)

32 Fans

One of Marvel's most compelling and conflicted characters comes to the big screen as Oscar® winner Jared Leto transforms into the enigmatic antihero, Michael Morbius. Dangerously ill with a rare blood disorder, and determined to save others suffering...


Ocean's Twelve (2004)

2 Fans

It's been three years since Danny Ocean (GEORGE CLOONEY) and his crew -- fronted by detail man Rusty Ryan (BRAD PITT), up-and-coming pickpocket Linus Caldwell (MATT DAMON), explosives expert Basher Tarr (DON CHEADLE) and safecracker Frank Catto...


Poltergeist (2015)

1104 Fans

Legendary filmmaker Sam Raimi ("Spiderman," "Evil Dead", "The Grudge") and director Gil Kenan ("Monster House") contemporize the classic tale about a family whose suburban home is haunted by evil forces...


Pompeii (2014)

571 Fans

Set in 79 A.D., POMPEII tells the epic story of Milo (Kit Harington), a slave turned invincible gladiator who finds himself in a race against time to save his true love Cassia (Emily Browning), the beautiful daughter of a wealthy merchant who has bee...


The Quiet Ones (2014)

170 Fans

A university student (Sam Claflin of The Hunger Games: Catching Fire) and some classmates are recruited to carry out a private experiment -- to create a poltergeist. Their subject: an alluring, but dangerously disturbed young woman (Olivia Cooke of B...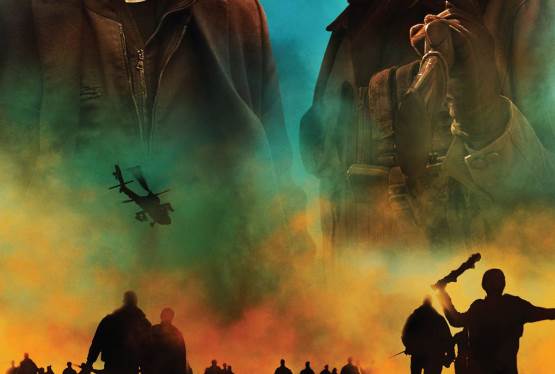 Cell
WAS: $19.99
NOW: $9.99