Jeff Buhler
The Grudge (2020)
After a young mother murders her family in her own house, a detective attempts to investigate the mysterious case, only to discover that the house is cursed by a vengeful ghost. Now targeted by the demonic...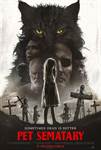 Pet Sematary (2019)
Based on the seminal horror novel by Stephen King, Pet Sematary follows Dr. Louis Creed (Jason Clarke), who, after relocating with his wife Rachel (Amy Seimetz) and their two young children from Boston...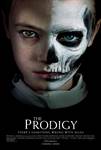 The Prodigy (2019)
In her much-anticipated foray into the horror-thriller genre, Ta ylor Schilling stars in THE PRODIGY as Sarah, a mother whose young son Miles' disturbing behavior signals that an evil,...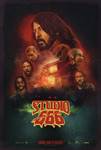 Studio 666 (2022)
In STUDIO 666, the legendary rock band Foo Fighters move into an Encino mansion steeped in grisly rock and roll history to record their much anticipated 10th album. Once in the house, Dave Grohl...