Jeff Wadlow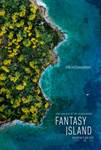 Blumhouse's Fantasy Island (2020)
In Blumhouse's Fantasy Island, the enigmatic Mr. Roarke makes the secret dreams of his lucky guests come true at a luxurious but remote tropical resort. But when the fantasies turn into nightmares, the...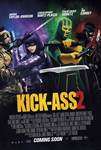 Kick-Ass 2 (2013)
Kick-Ass, Hit Girl and Red Mist return for the follow-up to 2010's irreverent global hit: Kick-Ass 2. After Kick-Ass' (Aaron Taylor-Johnson) insane bravery inspires a new wave of self-made masked...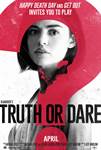 Truth or Dare (2018)
Lucy Hale (Pretty Little Liars) and Tyler Posey (Teen Wolf) lead the cast of Blumhouse's Truth or Dare, a supernatural thriller from Blumhouse Productions (Happy Death Day, Get Out, Split). A harmless...