Search Results For Jennifer Tilly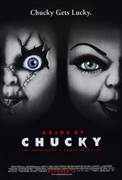 Bride of Chucky (1998)
For ten years, the tortured soul of serial killer Charles Lee Ray has been imprisoned inside a child's doll. "Chucky" is reborn when his old flame, Tiffany (Jennifer Tilly), rescues his battered doll...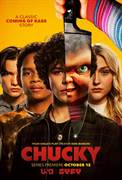 Chucky (2021)
After a vintage Chucky doll turns up at a suburban yard sale, an idyllic American town is thrown into chaos as a series of horrifying murders begin to expose the town's hypocrisies and secrets....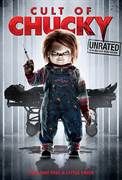 Cult of Chucky (2017)
Confined to an asylum for the criminally insane for the past four years, Nica (Dourif) is wrongly convinced that she, not Chucky, murdered her entire family. But when her psychiatrist introduces a new...
Home On The Range (2004)
A family farm inhabited by a widow (Dench), her young daughter, and various sundry farm animals. The widow owes $1,000 mortgage on the farm and has no way to pay for it, and the cows get wind of the...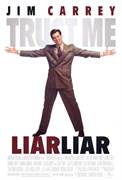 Liar Liar (1997)
In this uproarious hit from the director and producers of The Nutty Professor, comic genius Jim Carrey stars as a fast-talking attorney and habitual liar who, forced by his son's birthday wish, must...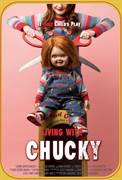 Living With Chucky (2022)
A filmmaker who grew up alongside Chucky the killer doll seeks out the other families surrounding the Child's Play films as they recount their experiences working on the ongoing franchise and what it...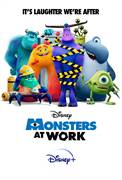 Monsters At Work (2021)
"Monsters At Work" takes place the day after the Monsters, Incorporated power plant started harvesting the laughter of children to fuel the city of Monstropolis, thanks to Mike and Sulley's discovery...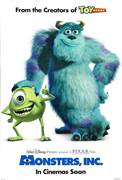 Monsters, Inc. (2001)
Set in Monstropolis, a thriving company town where monsters of all shapes and sizes reside, the film follows the hilarious misadventures of James P. Sullivan (known to all as "Sulley") and...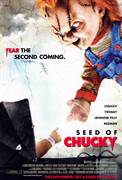 Seed of Chucky (2004)
Everyone's favorite killer doll returns - as the Chucky legacy continues with the introduction of an all-new family member! This time around, Chucky (voiced again by Brad Dourif) and his homicidal...