Search Results For John Carpenter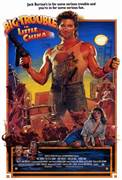 Big Trouble in Little China (1986)
Jack Burton (Kurt Russell) is a simple man who doesn't believe in ghosts or magic until he's swept into a mind-boggling adventure deep within Chinatown's mysterious underworld. Burton's pal, Wang Chi...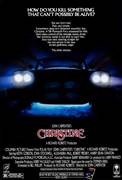 Christine (1983)
She was born in Detroit on an automobile assembly line. But she is no ordinary automobile. Deep within her chassis lives an unholy presence. She is Christine a red and white 1958 Plymouth Fury whose...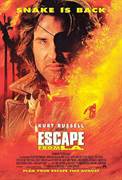 Escape From L.A. (1996)
Snake Plissken (Kurt Russell) resurfaces fifteen years after his escape from New York into Los Angeles to find little hope after a devastating earthquake has left the city an island inhabited only by...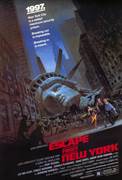 Escape From New York (1981)
In 1997, the island of Manhattan has been turned into the world's largest maximum security prison, a place where the worst of humanity is sent to rot. The U.S. Government finds itself in a major...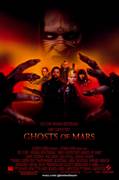 Ghosts of Mars (2001)
Carpenter's Ghosts of Mars is a harrowing tale of rescue and escape from a colonized Mars 175 years into the future. Mars, 2176 AD. Long inhabited by human settlers, has become the dark and...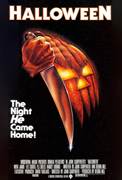 Halloween (1978)
It was a cold Halloween night in 1963 when six year old Michael Audrey Myers brutally murdered his 17-year-old sister, Judith Margaret Myers. Fifteen years later he escapes from prison... He returns...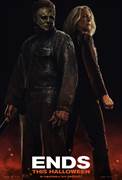 Halloween Ends (2022)
Four years after her last encounter with masked killer Michael Myers, Laurie Strode is living with her granddaughter and trying to finish her memoir. Myers hasn't been seen since, and Laurie finally...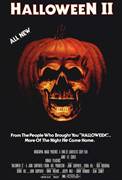 Halloween II (1981)
Picking up precisely where its predecessor left off, Halloween II follows the same ill-fated characters as they encounter the knife-wielding maniac they left for dead in the first Halloween. It seems...
Halloween Kills (2021)
In 2018, David Gordon Green's Halloween, starring icon Jamie Lee Curtis, killed at the box office, earning more than $250 million worldwide, becoming the highest-grossing chapter in the four-decade...
In the Mouth of Madness (1995)
Imagine a novel so overwhelmingly hypnotic, so tremendously horrifying that it paralyzes its audience with fear and turns even its most sensible readers insane. When the author disappears, an...