Halloween Kills (2021)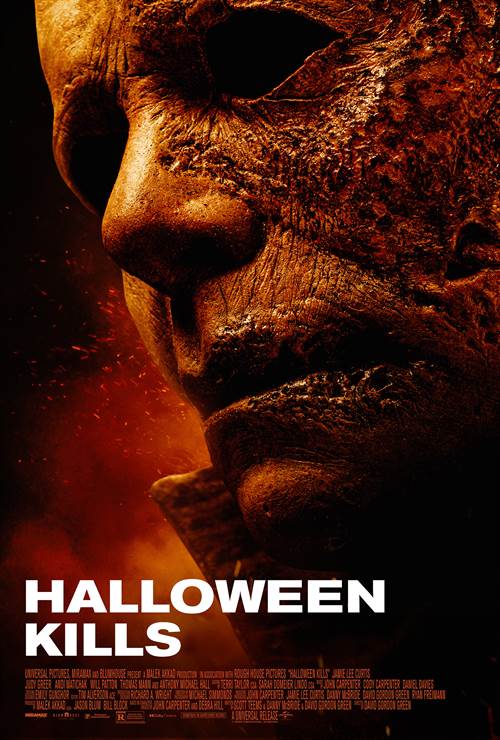 | | |
| --- | --- |
| Director: | |
| Writers: | |
| Cast: | |
| Released: | Friday, October 15, 2021 |
| Length: | 106 minutes |
| Studio: | Universal Pictures |
| Genre: | Horror |
| Rating: | Under 17 requires accompanying parent or adult guardian. |
Synopsis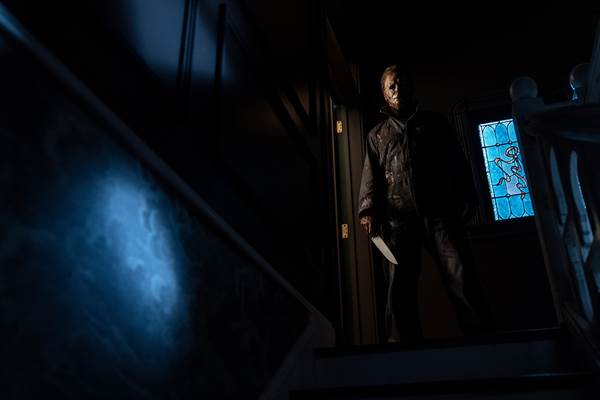 In 2018, David Gordon Green's Halloween, starring icon Jamie Lee Curtis, killed at the box office, earning more than $250 million worldwide, becoming the highest-grossing chapter in the four-decade franchise and setting a new record for the biggest opening weekend in history for a horror film starring a woman.

And the Halloween night when Michael Myers returned isn't over yet.

Minutes after Laurie Strode (Curtis), her daughter Karen (Judy Greer), and granddaughter Allyson (Andi Matichak) left masked monster Michael Myers caged and burning in Laurie's basement, Laurie is rushed to the hospital with life-threatening injuries, believing she finally killed her lifelong tormentor.

But when Michael manages to free himself from Laurie's trap, his ritual bloodbath resumes. As Laurie fights her pain and prepares to defend herself against him, she inspires all of Haddonfield to rise up against their unstoppable monster.

The Strode women join a group of other survivors of Michael's first rampage who decide to take matters into their own hands, forming a vigilante mob that sets out to hunt Michael down, once and for all.

Evil dies tonight.

Purchase DVD/Blu-ray/4K UHD physical copy of Halloween Kills today at Amazon.com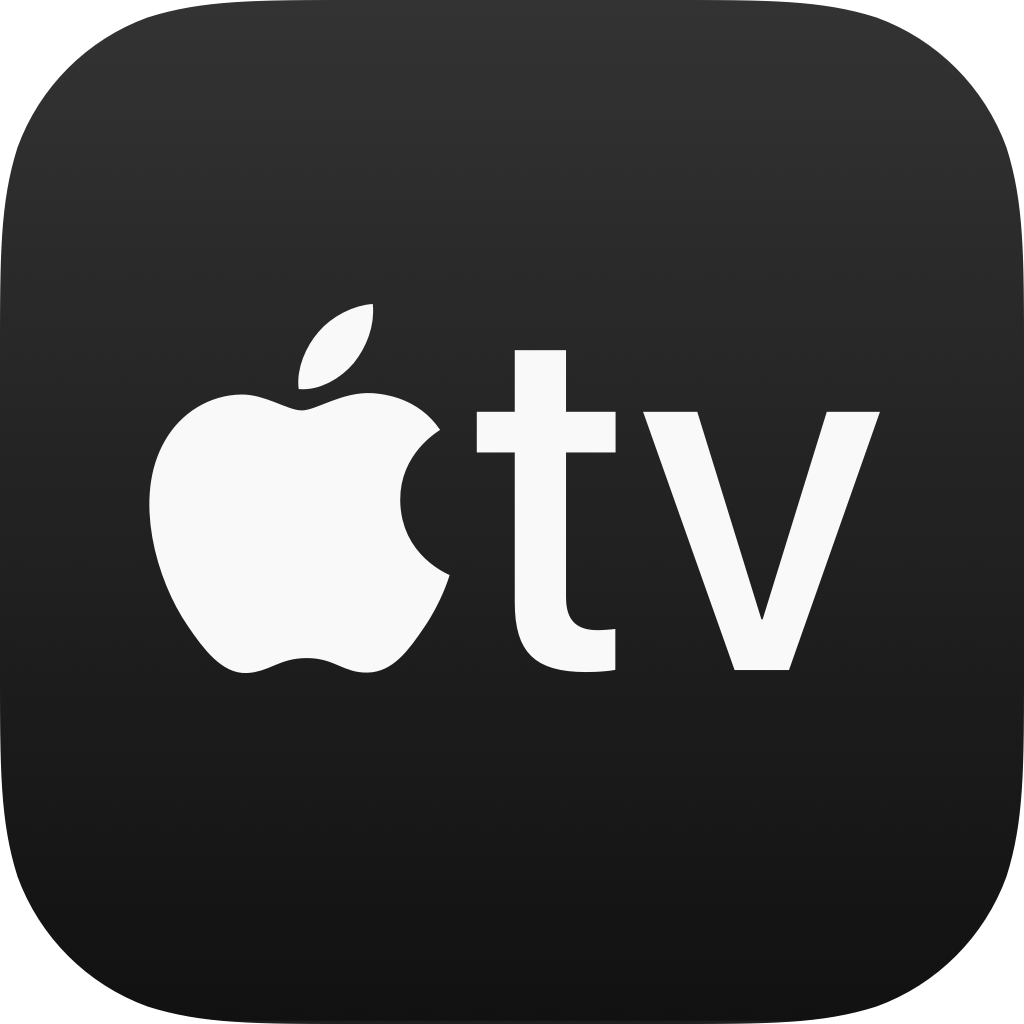 Download Halloween Kills in Digital HD/4K from the iTunes store.
Listen to the Halloween Kills soundtrack on Apple Music.
Halloween Kills images are © Universal Pictures. All Rights Reserved.
Win a 4K UHD Copy of Halloween Kills
1/10/2022 9:52 AM EST
Are you a huge Michael Myers fan?  Have you loved the Halloween movies for over 40 years?  Did you go to the movie theater opening night in October to see HALLOWEEN KILLS?  Did you vow to buy the movie when it is released in stores? How would you like to own a 4K UHD copy of the film for free?  Well, you are in luck because Universal Pictures, in conjunction with FlickDirect, would like to offer s...
More>>
Halloween Kills on Its Way to Impressive Opening Weekend
10/15/2021 1:57 PM EST
"Halloween Kills" is on its way to earning a projected $35-40 million in its first three days. So far, the film has earned $4.9 million in Thursday previews.The twelfth film in the "Halloween" franchise, "Halloween Kills" brings back Jamie Lee Curtis as Laurie Strode, Judy Greer as her daughter Karen, and Andi Matichak as her granddaughter Allyson. Once again, Laurie must warn her family and the t...
More>>
Win Passes To An Advanced Screening of HALLOWEEN KILLS In Tampa,...
10/6/2021 3:27 PM EST
In 1978 the world was introduced to Michael Myers and a horror franchise was born.  Forty years later, actress Jamie Lee Curtis reprised her role as Laurie Strode in 2018's Halloween.  Having left Myers trapped alive in a fire, we thought that would be the end, however, this month Halloween Kills once again has Myers terrorizing Haddonfield.Universal Pictures, in conjunction with FlickDirect, woul...
More>>
Halloween Kills To Debut Day-and-Date In Theatres and on Peacock
9/9/2021 10:04 PM EST
With the scariest night of the year just around the corner, Jamie Lee Curtis is set to reprise the role of Laurie Strode in the newest Halloween film, Halloween Kills. The film will debut day-and-date in theatres and on Peacock on October 15, Universal announced on Thursday.Alongside Curtis, Nick Castle will return as the psycho killer, Michael Myers, while David Gordon Green is directing the foll...
More>>
Universal Pictures Announces Two New Halloween Films
7/19/2019 3:19 PM EST
Universal Pictures has announced that they will be adding two more films to their Halloween franchise - Halloween Kills and Halloween Ends, from Trancas International Films, Miramax and Blumhouse Productions.The most recent release of the franchise, last year's Halloween, was the highest-grossing installment in the classic horror franchise at more than $250 million worldwide.   Halloween Kills was...
More>>
Atom Tickets Announces Halloween as Their Top Horror Pre-Sell
10/19/2018 2:47 PM EST
Atom Tickets has announced that Halloween, which opens today, is their top horror pre-seller so far this year.Between October 8-11, the site conducted a poll of 1,000 movie fans and discovered the following:*70% of Atom users have seen one or more of the Halloween movies *Latinx movie fans are twice as likely to see the movie than other racial groups*48% of Atom's Latinx audience said they have se...
More>>
Halloween 4: The Return of Michael Myers Maze Coming to Universa...
8/14/2018 1:27 PM EST
The news coming from Universal's Halloween Horror Nights just keeps on coming! The latest addition to the event's lineup will now include a Halloween 4: The Return of Michael Myers maze that will open on Friday, September 14.Based on the fourth film of the franchise, the maze will allow guests to travel through the suburban town of Haddonfield, Illinois on Halloween night where Myers has escaped S...
More>>
Jamie Lee Curtis to Reprise Role in New Halloween Film
9/16/2017 12:16 AM EST
Universal Pictures has announced that they will be releasing another Halloween film starring Jamie Lee Curtis.Curtis returns as Laurie Strode, who comes to her final confrontation with Michael Myers, the masked figure who has haunted her since she narrowly escaped his killing spree on Halloween night four decades ago. Horror Legend John Carpenter will executive produce and serve as creative consul...
More>>
Fathom Events Brings The Horror Classic, Halloween, Back Into Th...
10/30/2015 1:38 PM EST
On October 25th, 1978 John Carpenter's Halloween premiered in Kansas, City Missouri and took the country by storm. The film then continued to have multiple sequels as well as a reboot. Now, in 2015, Fathom Events, along with SpectiCast, brought it back to the silver screen for one night only, October 29th, 2015, for fans around the United States.In case you are unfamiliar with the property Hallowe...
More>>
Sequel In The Works To Rob Zombie's Halloween
11/13/2008 4:52 PM EST
During the recent "Halloween: 30 Years of Terror" convention in Pasadena, California, Malek Akkad confirmed rumors that there will indeed be a sequel released for 2007's "Halloween", created by Rob Zombie. Tyler Mane will return as Michael Myers, but no other word on any other casting news has been released.Shooting for the film beings in march of 2009....
More>>
Rob Zombie's Halloween Remake Update
1/10/2007 11:02 AM EST
Rob Zombie announced Tuesday some new actors added to the roster for his upcoming movie remake, Halloween.Cast so far: Dr. Loomis - Malcolm McDowell Young Michael Myers - Daeg Faerch Adult Michael Myers - Tyler Mane Deborah Myers - Sheri Moon Zombie Mason Strode - Pat Skipper Cynthia Strode - Dee Wallace Stone Ronnie White - William Forsythe Big Joe - Ken Foree ...
More>>
Halloween Kills Theatrical Review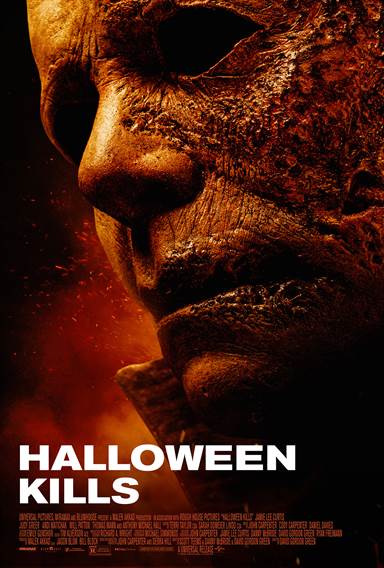 Just under 45 years ago, a mad man wearing a white mask and blue coveralls began terrorizing the town of Haddonfield. When Michael Myers would appear, not only would a rhythmic piano tune play but numerous people would be murdered in the most horrific ways. As the story goes, Michael murdered his sister by stabbing her to death. After being Institutionalized/jailed, Michael would escape and once again go on a murder spree in the town in which he grew up. One of his "survivors" was Laurie Strode (Jamie Lee Curtis; True Lies), who came back in 2018 to kill Michael once and for all.
After trapping him in her house, she set it on fire and was taken to the hospital by her daughter, Karen (Judy Greer; Jurassic World), and granddaughter, Allyson (Andi Matichak; Assimilate) because she had been stabbed in the stomach. It is at this point where the new film, Halloween Kills, picks up. Thinking Michael Myers is dead, Laurie finally can rest but she is unaware that he escaped from the fire, killed eleven firefighters, and is once again on a rampage. Taking matters into their own hands, the townspeople hunt Myers down so an angry and half geriatric mob could beat, shoot, and stab him to death.
When Curtis returned to the franchise in 1998 (Halloween H20: 20 Years Later) and 2018, she couldn't have realized how iconic her character had been and how audiences flocked to theaters to see Laurie's return. Three years later audiences will once again be thrilled to see her return in Halloween Kills, premiering in theaters and streaming tonight. Joining her are Greer, Matichak, Robert Longstreet (The Haunting of Hill House), Anthony Michael Hall (War Machine), and Dylan Arnold (Mudbound).

Assembling the older cast members with the younger actors allows director, David Gordon Green (Pineapple Express), to pay homage to the past while moving the story forward.
Green, along with writer Scott Teems (That Evening Sun) do a wonderful job of mixing the past with the present to remind moviegoers of where the franchise started and how far it has come. There are flashbacks to, not only the 2018 film but to the original story forty years earlier. Speaking of older…the mob that goes after Myers with the equivalent of pitchforks and torches seems to be the rowdy group who will stir up trouble at the nursing home bingo night in a few years. The problem with continuing a story from over forty years ago is that the original cast is becoming close to being the geriatric population.
The bloody and gruesome deaths are still a part of the film, and it seems as if Gordon and Teems have created new and disturbing ways to murder people. The special effects have improved exponentially with the newest technological updates so none of the "kills" look cheesy or fake. In fact, Laurie's surgery scene was extremely realistic looking, perhaps more than we ever needed it to be. I'm also not sure that the 15 minutes spent by the mob chasing another escapee from the Asylum, thinking it was Myers, was even necessary.
The script is lacking but I enjoyed the flashback moments as they seemed to try and tie the older and newest film together. Also, in keeping with the attempt to be PC and "inclusive", there is the obligatory, stereotypical, homosexual couple who currently live in Myers' childhood home and therefore are slated for horrible and gruesome deaths.
If you enjoy the Halloween films because of the gore and guts, then Halloween Kills will be right up your alley. However, don't try to dig too deep to try and find substance in the movie as there isn't any.
Grade: C+
-- Allison Rose
For more reviews please visit our film/television review section.
For today's home video review, FlickDirect's Austin Putnam discusses HALLOWEEN KILLS in 4K disc!&nbs...

In 2018, David Gordon Green's Halloween, starring icon Jamie Lee Curtis, killed at the box office, e...

#HalloweenKillsFrom John Carpenter - The Master of HorrorJuly 8, 2020We write this to you heartbroke...
In 2018, David Gordon Green's Halloween, starring icon Jamie Lee Curtis, killed at the box office, e...
SPONSORED LINKS