Jamie Lee Curtis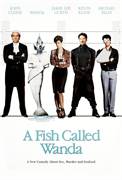 A Fish Called Wanda (1988)
In 1988, John Cleese, former Python and the mastermind behind Fawlty Towers, teamed up with the veteran Ealing Comedy director Charles Crichton (The Lavender Hill Mob) to produce another classic of British...
Everything Everywhere All At Once (2022)
Directed by Daniel Kwan and Daniel Scheinert, collectively known as Daniels, the film is a hilarious and big-hearted sci-fi action-adventure about an exhausted Chinese American woman (Michelle Yeoh) who...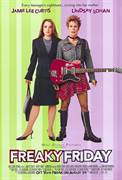 Freaky Friday (2003)
Dr. Tess Coleman (Jamie Lee Curtis, "Halloween") and her fifteen-year-old daughter Anna (Lindsay Lohan, "The Parent Trap") are not getting along. They don't see eye-to-eye on clothes,...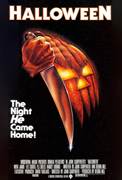 Halloween (1978)
It was a cold Halloween night in 1963 when six year old Michael Audrey Myers brutally murdered his 17-year-old sister, Judith Margaret Myers. Fifteen years later he escapes from prison... He returns to...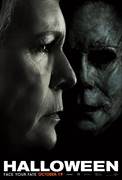 Halloween (2018)
Jamie Lee Curtis returns to her iconic role as Laurie Strode, who comes to her final confrontation with Michael Myers, the masked figure who has haunted her since she narrowly escaped his killing spree...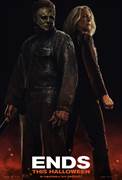 Halloween Ends (2022)
Four years after her last encounter with masked killer Michael Myers, Laurie Strode is living with her granddaughter and trying to finish her memoir. Myers hasn't been seen since, and Laurie finally decides...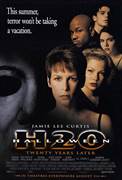 Halloween H20: 20 Years Later (1998)
On Halloween in 1963, Michael Myers murdered his sister, Judith. In 1978, he broke out to kill his other sister, Laurie Strode. He killed all of her friends, but she escaped. A few years later, she faked...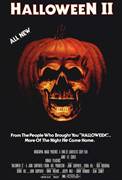 Halloween II (1981)
Picking up precisely where its predecessor left off, Halloween II follows the same ill-fated characters as they encounter the knife-wielding maniac they left for dead in the first Halloween. It seems the...
Halloween Kills (2021)
In 2018, David Gordon Green's Halloween, starring icon Jamie Lee Curtis, killed at the box office, earning more than $250 million worldwide, becoming the highest-grossing chapter in the four-decade franchise...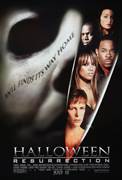 Halloween: Resurrection (2002)
The reality programmers at DangerTainment (Rhymes, Banks) have selected Rudy (Sean Patrick Thomas Save the Last Dance), Bill (Thomas Ian Nicholas American Pie 1 & 2) and a group of thrill seeking teenagers...