John Fusco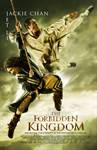 The Forbidden Kingdom (2008)
Jason (Michael Angarano), an American teenager, is a huge fan of Hong Kong cinema and old kung-fu movies. While browsing in a Chinatown pawn shop, he discovers the stick weapon of an ancient Chinese sage...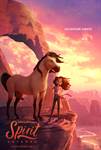 Spirit Untamed (2021)
An epic adventure about a headstrong girl longing for a place to belong who discovers a kindred spirit when her life intersects with a wild horse, Spirit Untamed is the next chapter in the beloved story...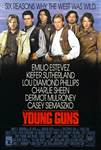 Young Guns (1988)
1878 in New Mexico: John Tunstall picks up young gun men from the road to have them work on his ranch, but also to teach them reading and to civilize them. However he's a thorn in the side of the rich...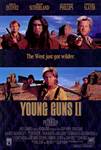 Young Guns II (1990)
Billy "The Kid" and his gang is wanted by the law, and when "Doc" Scurlock and Chavez are captured, Billy has to save them. They escape and set south for Mexico. "Let's hire a thief to catch one", John...