Julian McMahon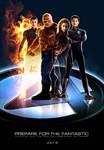 Fantastic Four (2005)
When an experimental space voyage goes awry, four people are changed by cosmic rays. Reed Richards, inventor and leader of the group gains the ability to stretch his body, and takes the name, Mr. Fantastic....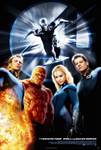 Fantastic Four: Rise Of The Silver Surfer (2007)
In what will surely be an effects filled blockbuster the fantastic four will battle the intergalactic villian Silver Surfer in a plot to destroy the earth. Returning are Ioan Gruffudd as Richard Reed ,...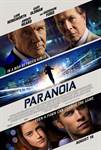 Paranoia (2013)
When trapped between two kings, even a pawn can change the game. On behalf of Relativity Media, we are pleased to share the official trailer for their upcoming thriller, PARANOIA. Liam Hemsworth, Gary...