Kate Mara
10 Years (2012)
Channing Tatum plays Jake, who is deeply in love with his girlfriend (Jenna Dewan-Tatum) and ready to propose—until he runs into his high school flame (Rosario Dawson) for the first time in ten years....
127 Hours (2010)
127 Hours is the true story of mountain climber Aron Ralston's (James Franco) remarkable adventure to save himself after a fallen boulder crashes on his arm and traps him in an isolated canyon in Utah....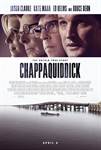 Chappaquiddick (2018)
Based on historical events, this suspenseful thriller examines the infamous 1969 death of Mary Jo Kopechne, who drowned after Senator Ted Kennedy drove off a bridge on Chappaquiddick Island, and the moral...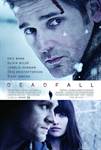 Deadfall (2012)
"Deadfall" follows siblings Addison (Eric Bana) and Liza (Olivia Wilde) who are on the run from a casino heist gone wrong. When a car accident leaves their wheel man and a state trooper dead, they split...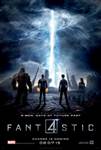 Fantastic Four (2015)
THE FANTASTIC FOUR, a contemporary re-imagining of Marvel's original and longest-running superhero team, centers on four young outsiders who teleport to an alternate and dangerous universe, which alters...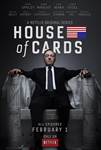 House of Cards (2013)
This wicked political drama slithers beneath the curtain and through the back halls of greed, sex, love and corruption in modern Washington D.C.v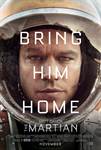 The Martian (2015)
During a manned mission to Mars, Astronaut Mark Watney (Matt Damon) is presumed dead after a fierce storm and left behind by his crew. But Watney has survived and finds himself stranded and alone on the...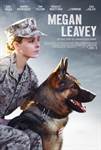 Megan Leavey (2017)
Megan Leavey is based on the true life story of a young marine corporal (Kate Mara) whose unique discipline and bond with her military combat dog saved many lives during their deployment in Iraq. When...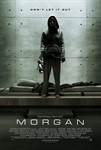 Morgan (2016)
A corporate troubleshooter (Kate Mara) is sent to a remote, top-secret location, where she is to investigate and evaluate a terrifying accident. She learns the event was triggered by a seemingly innocent...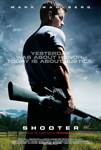 Shooter (2007)
Marksman Bob Lee Swagger (Mark Wahlberg) leaves the military after a mission goes horribly awry. Pressed back into service, he is betrayed, again. Now, wounded and the subject of a massive manhunt, Swagger...