Search Results For Kevin James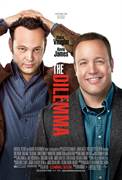 The Dilemma (2011)
Since college, confirmed bachelor Ronny and happily married Nick have been through thick and thin. Now partners in an auto design firm, the two pals are vying to land a dream project that would launch...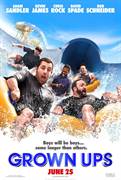 Grown Ups (2010)
Comedy superstars Adam Sandler, Chris Rock, Rob Schneider, David Spade and Kevin James team up for a story of five high school pals reuniting after 30 years. Gathering at a July 4th celebration, the...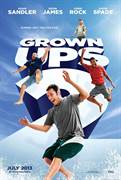 Grown Ups 2 (2013)
The all-star comedy cast from Grown Ups returns (with some exciting new additions) for more summertime laughs. Lenny (Adam Sandler) has relocated his family back to the small town where he and his...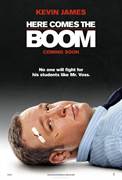 Here Comes The Boom (2012)
In the comedy Here Comes the Boom, Kevin James stars as a high school biology teacher who moonlights as a mixed-martial arts fighter in an effort to raise money to save the school's music...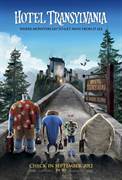 Hotel Transylvania (2012)
Welcome to the Hotel Transylvania, Dracula's (Adam Sandler) lavish five-stake resort, where monsters and their families can live it up, free to be the monsters they are without humans to bother them....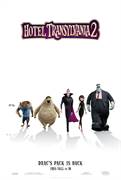 Hotel Transylvania 2 (2015)
Genndy Tartakovsky's Hotel Transylvania 2 from Sony Pictures Animation, Drac's pack is back for an all-new monster comedy adventure! Everything seems to be changing for the better at Hotel...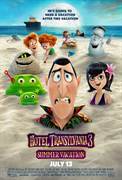 Hotel Transylvania 3: Summer Vacation (2018)
In Sony Pictures Animation's Hotel Transylvania 3: Summer Vacation, join our favorite monster family as they embark on a vacation on a luxury monster cruise ship so Drac can take a summer vacation...
I Now Pronounce You Chuck and Larry (2007)
Chuck Levine (Adam Sandler) and Larry Valentine (Kevin James) are firefighters and true-blue buddies. When Larry, a widower, learns he cannot name his children as beneficiaries on his life insurance...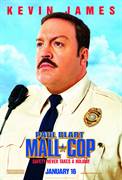 Paul Blart: Mall Cop (2009)
Kevin James stars as the title character, a single, suburban dad, trying to make ends meet as a security officer at a New Jersey mall. Though no one else takes his job seriously, Paul considers...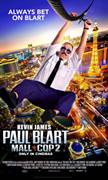 Paul Blart: Mall Cop 2 (2015)
The sequel follows James' Paul Blart who attends a Security Guard Expo in Las Vegas with his daughter. Despite being teased by casino security and other attendees, Blart takes on a group of...