Kevin Lima
102 Dalmatians (2000)
Get ready for outrageous fun in Disney s 102 Dalmatians. It s a hilarious adventure, starring the audacious Oddball, the spotless Dalmatian puppy on search for her rightful spots, and Waddlesworth, the...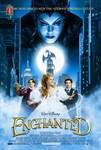 Enchanted (2007)
A classic Disney fairytale collides with modern-day New York City in a story about a fairytale princess (AMY ADAMS) from the past who is thrust into present-day by an evil queen (SUSAN SARANDON). Soon...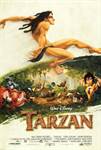 Tarzan (1999)
Disney animated film finds baby Tarzan lost in the jungle and raised by a gorilla family--patriarch Kerchak (Henriksen), nurturing mom Kala (Close), and bossy big sister Terk (O'Donnell). But, years later,...