Search Results For Kevin Williamson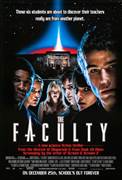 The Faculty (1998)
Many teens think their teachers hail from another planet -- but what if it's true? Herrington High students notice that faculty members Furlong (Jon Stewart), Miss Burke (Famke Janssen), Principal...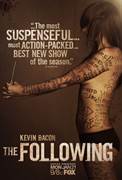 The Following (2013)
When notorious serial killer Joe Carroll (James Purefoy) escapes from death row and embarks on a new killing spree, the FBI calls former agent Ryan Hardy (Kevin Bacon), who captured Carroll nine years...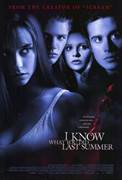 I Know What You Did Last Summer (1997)
On graduation night, Julie, Helen, Ray, and Barry get into Barry's new Beamer and rush off into the night. No one sees the body that seems to fly out of nowhere directly into the new car's grill....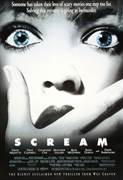 Scream (1996)
After a series of mysterious deaths befalls their small town, an offbeat group of friends led by Sidney Prescott (Neve Campbell) becomes the target of a masked killer. As the body count rises, Sidney...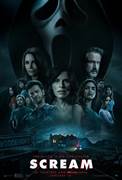 Scream (2022)
Twenty-five years after a streak of brutal murders shocked the quiet town of Woodsboro, a new killer has donned the Ghostface mask and begins targeting a group of teenagers to resurrect secrets from...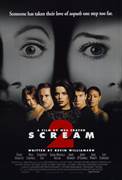 Scream 2 (1997)
In the two years that have passed since the fateful events in Woodsboro, newswoman Gale Weathers (Courtney Cox) has written a best-seller, which has been turned into a film starring Tori Spelling as...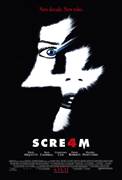 Scream 4 (2011)
Sidney Prescott, now the author of a self-help book, returns home to Woodsboro on the last stop of her book tour. There she reconnects with Sheriff Dewey and Gale, who are now married, as well as her...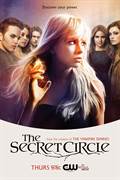 The Secret Circle (2011)
Cassie Blake was a happy, normal teenage girl - until her mother Amelia dies in what appears to be a tragic accidental fire. Orphaned and deeply saddened, Cassie moves in with her warm and loving...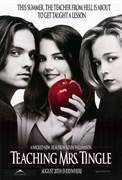 Teaching Mrs. Tingle (1999)
Leigh Ann Watson (Katie Holmes, Mad Money) is the brightest girl at Grandsboro High...but her dreams of a much-needed college scholarship are sabotaged when her history teacher, the dreaded Mrs....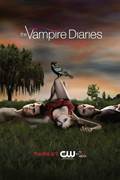 The Vampire Diaries (2009)
The Vampire Diaries is an American Supernatural-fantasy horror television series. It was originally filmed in Vancouver, but after filming the Season 1 Pilot episode, filming was relocated to...