Scream (1996)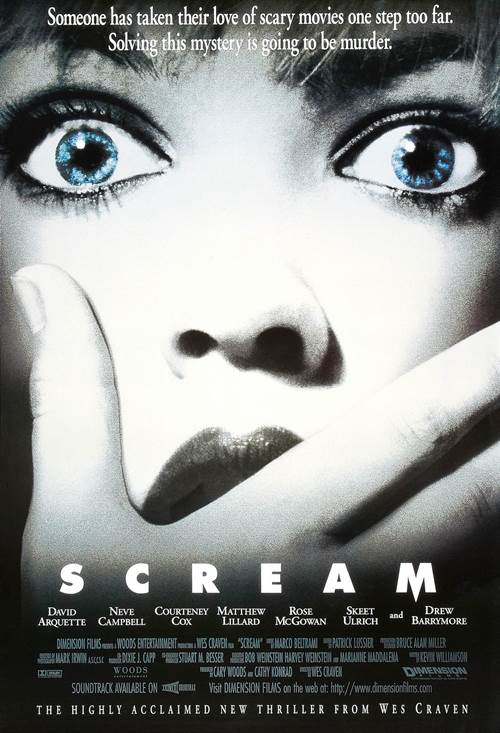 | | |
| --- | --- |
| Director: | |
| Writers: | |
| Cast: | |
| Released: | Friday, December 20, 1996 |
| Length: | 111 minutes |
| Studio: | Dimension FIlms |
| Genre: | Horror |
| Rating: | Under 17 requires accompanying parent or adult guardian. |
Scream Synopsis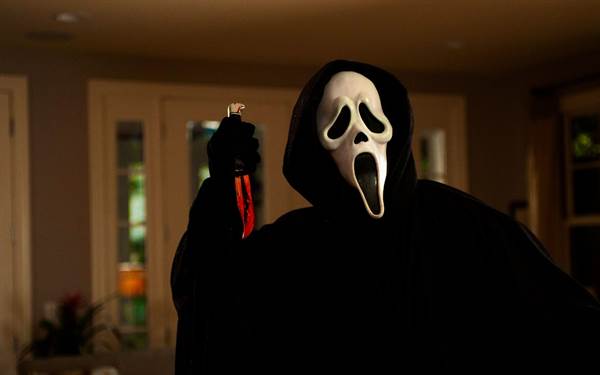 After a series of mysterious deaths befalls their small town, an offbeat group of friends led by Sidney Prescott (Neve Campbell) becomes the target of a masked killer. As the body count rises, Sidney and her friends turn to the "rules" of horror films to help navigate the real-life terror they're living in. The film also stars Courteney Cox, David Arquette, Skeet Ulrich, Matthew Lillard, Jamie Kennedy, Rose McGowan, and Drew Barrymore.

Purchase DVD/Blu-ray/4K UHD physical copy of Scream today at Amazon.com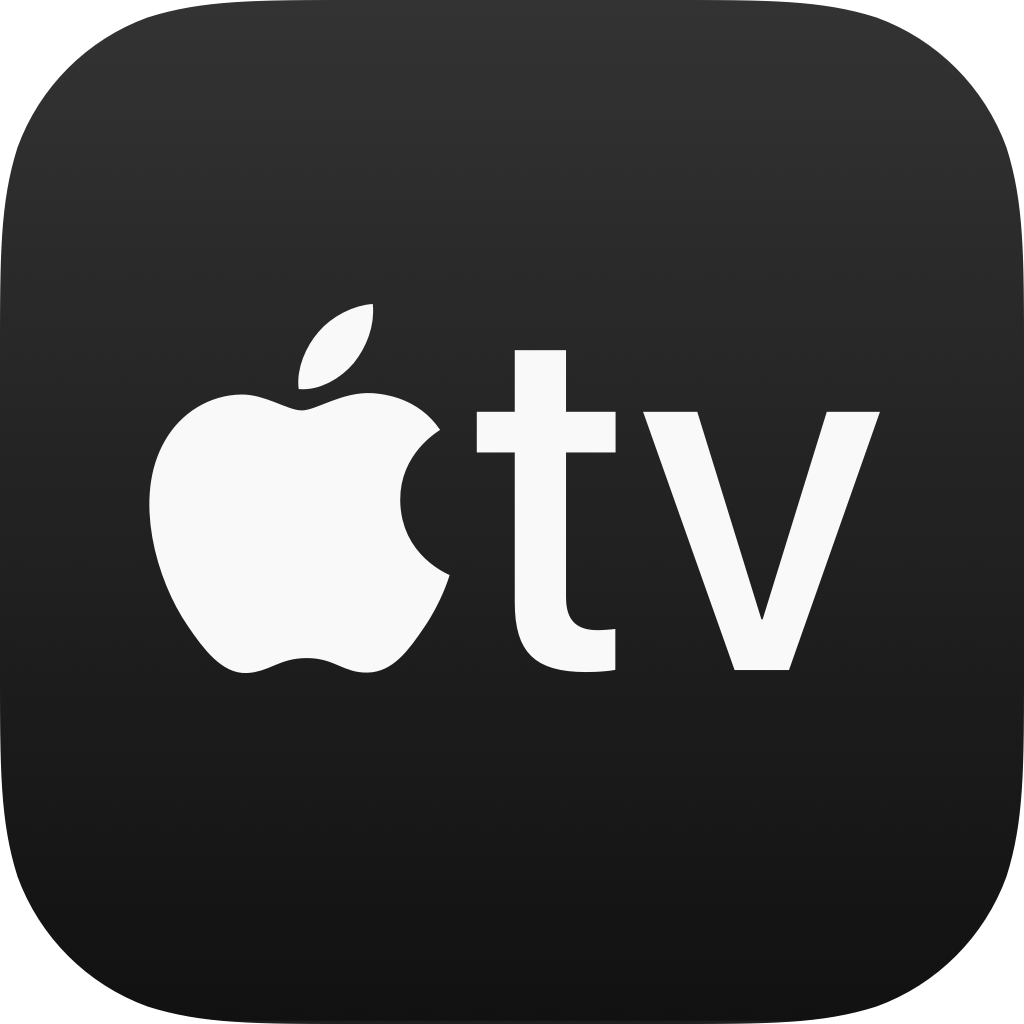 Stream Scream in Digital HD/4K from the AppleTV store.
Listen to the Scream soundtrack on Apple Music.
Scream images are © Dimension FIlms. All Rights Reserved.
New Additions Added to Scream 6 Cast Including Samara Weaving
7/15/2022 10:47 AM EST
"Scream 6" has added two more members to its cast - Samara Weaving (The Valet) and Tony Revolori (Spider-Man: No Way Home).The actors join a cast that already includes Melissa Barrera, Jasmin Savoy Brown, Mason Gooding, and Jenna Ortega, with Hayden Panettiere, Courteney Cox, Dermot Mulroney, Jack Champion, Liana Liberato, Devyn Nekoda, Josh Segarra and Henry Czerny.The film will pick up with the ...
More>>
Neve Campbell Won't Return for Scream 6
6/6/2022 2:03 PM EST
Neve Campbell has confirmed that she will not be starring in "Scream 6". The actress made the confirmation after rumors began on the convention circuit that she wouldn't be reprising her role."Sadly I won't be making the next Scream film," said Campbell. She added "As a woman, I have had to work extremely hard in my career to establish my value, especially when it comes to Scream. I felt the offer...
More>>
Hayden Panettiere Set to Reprise Scream Role
5/12/2022 1:15 PM EST
It's been announced that Hayden Panettiere will be reprising her role from "Scream 4" in the upcoming "Scream" reboot sequel. Panettiere will play Kirby Reed alongside Melissa Barrera, Jasmin Savoy Brown, Mason Gooding, and Jenna Ortega.The sequel will focus on the lives of the survivors, Sam, Mindy, Chad, and Tara, who are trying to start a new life after the Woodsboro murders.The film is slated ...
More>>
Familiar Faces Returning for Scream Sequel
5/10/2022 2:21 PM EST
Spyglass Media and Paramount have announced that the newest faces of "Scream" will be returning for its sequel. Melissa Barrera ("Sam,") Jasmin Savoy Brown ("Mindy,") Mason Gooding ("Chad,"), and Jenna Ortega ("Tara") will all reprise their roles for the slasher flick. Also previously announced was the return of directors Matt Bettinelli-Olpin and Tyler Gillett, as well as scribes James Vanderbilt...
More>>
Scream to Add Another Installment to Franchise
2/3/2022 3:26 PM EST
The latest installment of "Scream", which was released back on January 14, will be getting a sequel."Working with such a wonderful and talented family of creators - and in the lineage Wes and Kevin so expertly built - has been the thrill of a lifetime and we're so excited to bring the next chapter in the Scream saga to life," said Radio Silence, the directors of the film. Paramount and Spyglass al...
More>>
Scream Overtakes Spider-Man for Number One at Box Office
1/17/2022 2:48 PM EST
"Scream" has taken first place on the box office list after a $34 million opening weekend. The new film boots "Spider-Man: No Way Home" down to second. The opening weekend earnings mean that they will clear a good profit since the film's budget was only $25 million.The latest film in the franchise, "Scream" brings back veteran stars Neve Campbell, Courteney Cox, and David Arquette to once again te...
More>>
Commemorative Scream Soundtrack Box Set to be Released
1/7/2022 4:42 PM EST
"Scream", the long-awaited franchise film will be released in theatres on January 14, and to commemorate the event, The deluxe Scream: Original Motion Picture Soundtracks Box Set will be released. The set features Marco Beltrami's scores from the first four films, plus a trove of previously unreleased material-all packaged in a fold-out Ghostface mask.As the latest installment of Scream lands in t...
More>>
New Scream Film Wrapped and Heading to Theatres January 2022
11/18/2020 1:25 PM EST
Executive Producer Kevin Williamson took to Instagram today to announce some "Scream" franchise news.In his post, he wrote," That's a wrap on Scream, which I'm excited to announce is the official title of the next film! Nearly 25 years ago, when I wrote Scream and Wes Craven brought it to life, I could not have imagined the lasting impact it would have on you, the fans. I'm excited for you to retu...
More>>
Sidney Prescott Is Back For Scream 5
9/10/2020 3:28 PM EST
Ever since it was announced that Paramount-Spyglass was relaunching the Scream franchise, there has been speculation as to which characters would/would not be signing on to the project.  David Arquette announced he would once again reprise his role as Dewey Riley in May followed by Courtney Cox, once again as reporter Gale Weathers in late July. This led fans to wonder if Neve Campbell would also ...
More>>
Courtney Cox to Return for Fifth Scream Film
7/31/2020 4:24 PM EST
Courtney Cox will be reprising her role as Gale Weathers for the next "Scream" film. She will be joining her ex-husband and former co-star David Arquette, who will be reprising his role as Dewey Riley.Radio Silence told Deadline, "We can't imagine Scream without the iconic Gale Weathers and are so incredibly thrilled and humbled to have the opportunity to work with Courteney. We're absolute mega f...
More>>
MTV Moving Along With Scream Series Production
8/6/2014 11:21 AM EST
MTV is moving along with its production for their upcoming "Scream" series. The network has hired Jamie Travis to direct the pilot, and have a cast all lined up - Willa Fitzgerald ("Alpha House," "Royal Pains"), Amy Forsyth ("Torment," "Reign"), John Karna ("Premature," "The Neighbors"), Carlson Young ("Key and Peele," "The Kroll Show") and Amadeus Serafini.Susanne Daniels, MTV's president of prog...
More>>
Harvey Weinstein Speaks on Scream Franchise
10/4/2013 3:03 PM EST
Speaking at the Zurich Film Festival, Harvey Weinstein has told Indiewire what he would expect if another "Scream" movie were to go ahead.Both Harvey and his brother Bob have in the past expressed an interest in a fifth movie for the franchise. "Everyone lived in Scream 4. I'm begging him (Bob) to do the movie and just end it. We've milked that cow." Weinstein also said that the forthcoming Scream...
More>>
Scream 4K Review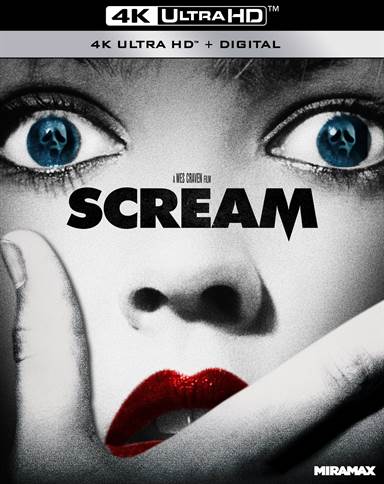 Kevin Meade Williamson was born in North Carolina, lived in Texas, attended high school in North Carolina, and eventually earned a Bachelor of Fine Arts degree from East Carolina University. Like many aspiring actors, he then moved to New York City and after some minor success, he decided to head to Los Angeles. After a few more acting roles, he switched his focus to writing where he has found great success in the last few decades. His first motions picture, Scream, was released in 1996 and is turning twenty- five-years-old this year. In celebration of the anniversary, Paramount Pictures has released the film for the first time, in 4K.
As those who follow the saga of Sydney Prescott (Neve Campbell; Wild Things) know, a serial killer is out to murder her, but he/she takes their time and kills others in the process. As teenagers around town start dying, Sydney begins to wonder who the murderer could be and why he/she is focused specifically on Syd. Meanwhile, news reporter, Gail Weathers (Courtney Cox; Friends) once again antagonizes Sydney and blames her for an innocent man going to jail for a crime Gail doesn't think he committed. By the end of the movie, Sydney learns Gail was right and the "killers" are her friends.
Originally marketed as a film starring Drew Barrymore (50 First Dates), viewers were shocked to discover Drew's character, Casey Becker is murdered in the first act. From there, Campbell becomes the focus of the movie. It was a bait and switch nobody saw coming but it was effective as it got people talking about the movie and drew audiences into the theater. Once there, viewers and critics alike gave Scream high marks, which, of course, paved the way for the sequel (and beyond) to be made. The fifth installment will be released in January but with the 4K version, people can enjoy the first film from the comfort of their own living room.
The combo pack comes with the 4K disc of the film and the digital code to download it. The disc is in native 4K resolution with Dolby Vision. Of course, this means the visuals are incredible with clarity and sharp details throughout. The colors are deep and rich making the viewing experience a treat.
The DTS- HD master audio 5.1 is fantastic and is a wonderful companion to the visuals. Between the score and the soundtrack, the music is multilayered and appropriately somber and/or sinister as needed. The extras are all previously released features except for an 8-minute feature that is interviews with the original cast and younger individuals who share their love of the film and director Wes Craven (A Nightmare on Elm Street). The previously released extras are Audio Commentary, Production Featurette, Behind the Scenes, and Q&A Session. In this case, the extras are not the reason to buy the 4K version of the film, but it is the uptick of video and audio quality that makes this set worth purchasing.
When Scream first made its way to theaters it seemed as if it was going to be "just another horror movie" but it proved everyone wrong and has become a beloved franchise. A quarter of a century after the first film premiered, Paramount Pictures has lovingly taken the time and resources to make the viewing experience better than probably could have been imagined. While the sequels aren't as good as the original film (usually they never are), I am still hoping Paramount releases them all in 4K so fans can have the complete set. Only time will tell…

Grade: A-
-- Allison Rose
For more reviews please visit our film/television review section.
PRE-ORDER FROM AMAZON TODAY! -- https://amzn.to/37z3ra9...
SPONSORED LINKS