Search Results For Wes Craven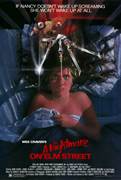 A Nightmare on Elm Street (1984)
Nancy Thompson (Langenkamp) is suffering from violent nightmares about a badly burned man wearing a glove made of knives. She quickly learns that this man – child molester Freddy Krueger - is also...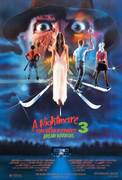 A Nightmare on Elm Street 3: Dream Warriors (1987)
Picking up where the original Nightmare left off, Nancy has grown up and become a psychiatrist specializing in dream therapy. She meets a group of children at a local hospital facing Freddy Krueger...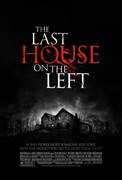 Last House On The Left (2009)
Masters of horror Wes Craven and Sean Cunningham revisit their landmark film that launched Craven's directing career and influenced decades of horror films to follow: The Last House on the Left....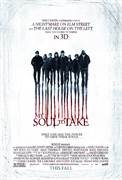 My Soul to Take (2010)
In the sleepy town of Riverton, legend tells of a serial killer who swore he would return to murder the seven children born the night he died. Now, 16 years later, people are disappearing again. Has...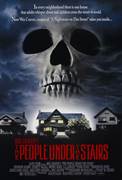 People Under The Stairs (1991)
Wes Craven, the director of The Serpent and the Rainbow and Shocker, locks you inside the most terrifying house on the street. Trapped inside a fortified home owned by a mysterious couple, a young boy...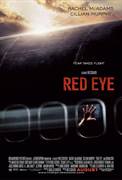 Red Eye (2005)
From director Wes Craven (the "Scream" franchise) comes "Red Eye," a suspense thriller at 30,000 feet, starring Rachel McAdams ("The Notebook," "Wedding Crashers") and Cillian Murphy ("Batman Begins,"...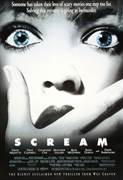 Scream (1996)
After a series of mysterious deaths befalls their small town, an offbeat group of friends led by Sidney Prescott (Neve Campbell) becomes the target of a masked killer. As the body count rises, Sidney...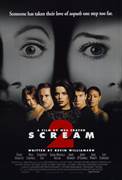 Scream 2 (1997)
In the two years that have passed since the fateful events in Woodsboro, newswoman Gale Weathers (Courtney Cox) has written a best-seller, which has been turned into a film starring Tori Spelling as...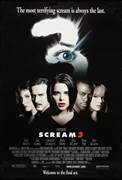 Scream 3 (2000)
Another in the Wes Craven series of Scream features, this one starring David Arquette, Neve Campbell, Courtney Cox, and Patrick Dempsey. Sidney Prescott (Campbell) is pursuing a career as an actress...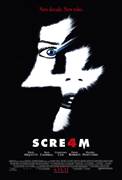 Scream 4 (2011)
Sidney Prescott, now the author of a self-help book, returns home to Woodsboro on the last stop of her book tour. There she reconnects with Sheriff Dewey and Gale, who are now married, as well as her...