Larry B. Scott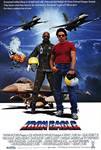 Iron Eagle (1986)
The original and most memorable installment of the four part "Iron Eagle" franchise, showcases heart pounding aerial action sequences driven by an unrelenting soundtrack featuring music from...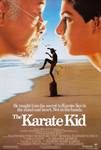 The Karate Kid (1984)
Hassled by the school bullies, Daniel LaRusso (Ralph Macchio) has his share of adolescent woes. Luckily, his apartment building houses a resident martial arts master: Kesuke Miyagi (Pat Morita), who agrees...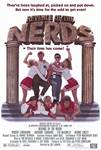 Revenge of The Nerds (1984)
Geeky college students Gilbert (Anthony Edwards) and Lewis (Robert Carradine) are evicted from their dormitory when the Alpha Betas -- who recently burned down their own fraternity house by accident --...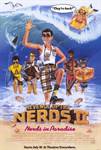 Revenge of the Nerds II: Nerds in Paradise (1987)
In this follow-up to Revenge of the Nerds, the nerdy frat boys from Lambda Lambda Lambda go to Ft. Lauderdale to a national frat conference where they again must outwit the thick-tongued jock frat-boys...