Lee Eisenberg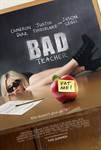 Bad Teacher (2011)
Some teachers just don't give an F. For example, there's Elizabeth (Cameron Diaz). She's foul-mouthed, ruthless, and inappropriate. She drinks, she gets high, and she can't wait to...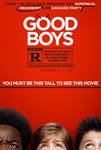 Good Boys (2019)
Just how bad can one day get? The creative minds behind Superbad, Pineapple Express and Sausage Party take on sixth grade hard in the outrageous comedy, Good Boys. After being invited to his first...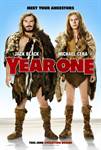 Year One (2009)
When a couple of lazy hunter-gatherers (Jack Black and Michael Cera) are banished from their primitive village, they set off on an epic journey through the ancient world in Columbia Pictures? comedy Year...