Lionel Barrymore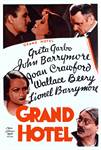 Grand Hotel (1932)
At a luxurious Berlin hotel between the wars, the once-wealthy Baron Felix von Gaigern (John Barrymore) supports himself as a thief and gambler. In this lavish adaptation of the successful Broadway play,...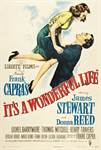 It's a Wonderful Life (1947)
George Bailey has so many problems he is thinking about ending it all – and it's Christmas! As the angels discuss George, we see his life in flashback. As George is about to jump from a bridge, he ends...