Lowell Ganz
A League of Their Own (1992)
Tom Hanks, Geena Davis and Madonna star in this major-league comedy from the team that brought you Big. Hanks stars as Jimmy Dugan, a washed-up ballplayer whose big league days are over. Hired to coach...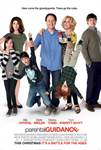 Parental Guidance (2012)
Billy and Bette play Artie and Diane Decker, who are called in by their daughter (Marisa Tomei) to help care for their three grandkids. When their old-school parenting methods collide with their daughter's...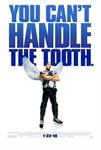 Tooth Fairy (2010)
Dwayne Johnson stars as Derek Thompson, one of the toughest hockey players around -- until he's sentenced to one week's hard labor as the world's most unlikely tooth fairy! Even though he must...