Madonna
A League of Their Own (1992)
Tom Hanks, Geena Davis and Madonna star in this major-league comedy from the team that brought you Big. Hanks stars as Jimmy Dugan, a washed-up ballplayer whose big league days are over. Hired to coach...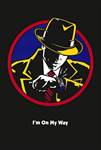 Dick Tracy (1990)
Warren Beatty directed and starred in this big-budget action comedy featuring Chester Gould's square-jawed, two-dimensional comic strip detective. Ruthless gangster Big Boy Caprice Al Pacino touches...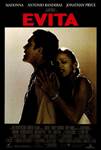 Evita (1996)
Few times in the history of Hollywood has a film been released with the scope and daring of Evita! Now, experience this landmark achievement as entertainment megastar Madonna -- in the role of a lifetime...