Mark Dindal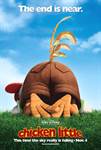 Chicken Little (2005)
After Chicken Little causes widespread panic--when he mistakes a falling acorn for a piece of the sky--the young chicken is determined to restore his reputation. But just as things are starting to go his...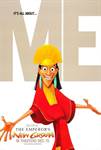 The Emperor's New Groove (2000)
Hilarious comedy rules in Disney's The Emperor's New Groove! There's something for everyone in this hip, funny movie with its dynamo cast, distinctive style, and great music -- featuring the Academy Award®-nominated...