Martin McDonagh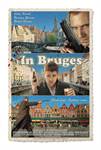 In Bruges (2008)
This darkly comic suspense thriller from Academy Award-winning writer/director Martin McDonagh tells the story of hit men Ray and Ken (Colin Farrell and Brendan Gleeson). After a botched job in London,...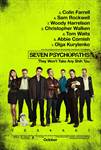 Seven Psychopaths (2012)
A struggling screenwriter (Colin Farrell) inadvertently becomes entangled in the Los Angeles criminal underworld after his oddball friends (Christopher Walken and Sam Rockwell) kidnap a gangster's (Woody...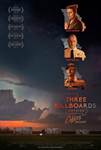 Three Billboards Outside Ebbing, Missouri (2017)
A darkly comedic drama from Academy Award® winner Martin McDonagh (IN BRUGES). After months have passed without a culprit in her daughter's murder case, Mildred Hayes (Academy Award® winner...