Melissa Barrera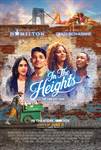 In the Heights (2021)
The creator of "Hamilton" and the director of "Crazy Rich Asians" invite you to the event of the summer, where the streets are made of music and little dreams become big... "In the Heights."Lights up on...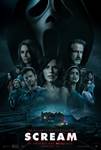 Scream (2022)
Twenty-five years after a streak of brutal murders shocked the quiet town of Woodsboro, a new killer has donned the Ghostface mask and begins targeting a group of teenagers to resurrect secrets from the... Scream 6 (2023)
No synopsis is available.Download the Movie Hype App to be alerted when it is.