Meryl Streep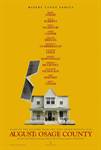 August: Osage County (2013)
AUGUST: OSAGE COUNTY tells the dark, hilarious and deeply touching story of the strong-willed women of the Weston family, whose lives have diverged until a family crisis brings them back to the Midwest...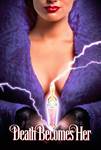 Death Becomes Her (1992)
Oscar®-winning actress Meryl Streep and Goldie Hawn star with Bruce Willis in Robert Zemeckis' outrageously entertaining comedy about greed, vanity, sex, immortality, life... and death. Isabella...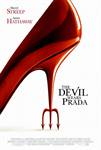 The Devil Wears Prada (2006)
Based on the hilarious best-selling novel, this sinfully funny movie stars Academy Award® winner Meryl Streep and Anne Hathaway. As assistant to impossibly demanding New York fashion magazine editor...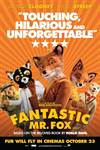 Fantastic Mr. Fox (2009)
Mr. and Mrs. Fox (Clooney and Streep) live an idyllic home life with their son Ash (Schwartzman) and visiting young nephew Kristopherson (Eric Anderson). But after 12 years, the bucolic existence proves...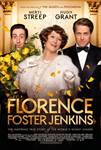 Florence Foster Jenkins (2016)
In the 1940s, New York socialite Florence Foster Jenkins (Meryl Streep) dreams of becoming a great opera singer. Unfortunately, her ambition far exceeds her talent. The voice Florence hears in her head...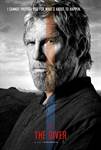 The Giver (2014)
In an insular society known as The Community, a culture of "sameness" is embraced. Pain and suffering have been eradicated from daily life, along with any notion of individuality or choice....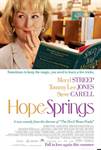 Hope Springs (2012)
Kay and Arnold are a devoted couple, but decades of marriage have left Kay wanting to spice things up and reconnect with her husband. When she hears of a renowned couple's specialist in the small town...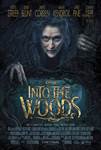 Into The Woods (2014)
Into the Woods is a modern twist on several of the beloved Brothers Grimm fairy tales, intertwining the plots of a few choice stories and exploring the consequences of the characters? wishes and quests....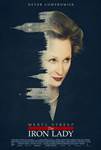 The Iron Lady (2011)
Meryl Streep (IT'S COMPLICATED, DOUBT, MAMMA MIA!) gives an OSCAR®-winning performance as Margaret Thatcher in this surprising and intimate portrait of the first and only female Prime Minster of...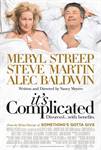 It's Complicated (2009)
Jane (Streep) is the mother of three grown kids, owns a thriving Santa Barbara bakery/restaurant and has—after a decade of divorce—an amicable relationship with her ex-husband, attorney Jake...