Nancy Meyers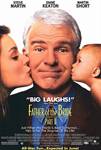 Father of The Bride Part II (1995)
Expect crowd-pleasing entertainment when Steve Martin (PARENTHOOD), Diane Keaton (LOOK WHO'S TALKING NOW), and Martin Short (CAPTAIN RON) return in this hilarious sequel to the comedy smash FATHER...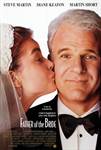 Father of the Bride (1991)
Steve Martin delivers a winning performance as George Banks, the befuddled father who has a hard time letting go of his young daughter (Kimberly Williams) when she unexpectedly announces her plans to wed....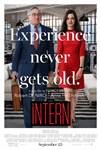 The Intern (2015)
In "The Intern," Ben Whittaker (Robert De Niro) is a 70-year-old widower who has discovered that retirement isn't all it's cracked up to be. Seizing an opportunity to get back in...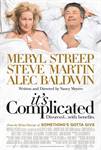 It's Complicated (2009)
Jane (Streep) is the mother of three grown kids, owns a thriving Santa Barbara bakery/restaurant and has—after a decade of divorce—an amicable relationship with her ex-husband, attorney Jake...