Oded Fehr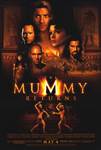 The Mummy Returns (2001)
Deep within a shadowy chamber in the British Museum of London, an ancient force of terror is about to be reborn.It is 1933, the Year of the Scorpion. Eight years have passed since dashing legionnaire Rick...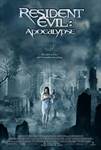 Resident Evil: Apocalypse (2004)
A deadly virus has been unleashed on the population of Raccoon City. "Resident Evil: Apocalypse" is a terrifying adventure in survival horror. Milla Jovovich returns as Alice, one of only two survivors...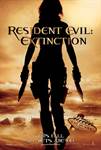 Resident Evil: Extinction (2007)
Alice (Milla Jovovich), now in hiding in the Nevada desert, once again joins forces with Carlos Olivera (Oded Fehr) and L.J. (Mike Epps), along with new survivors Claire (Ali Larter), K-Mart (Spencer Locke)...