Paul Verhoeven
Basic Instinct (1992)
A San Francisco police detective, while investigating a brutal ice-pick murder, has a scorching affair with one of the three prime suspects. She's a beautiful murder mystery writer whose stories seem to...
Hollow Man (2000)
What would you do if you were invisible? How far would you go? After years of experimentation, Dr. Sebastian Caine, a brilliant but arrogant and egotistical scientist working for the Defense Department,...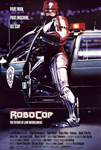 Robocop (1987)
In the not-to-distant-future, a newly transferred Detroit police officer is remade into an indestructible cybornetic cop after being dismembered by a gang of thugs in an abandoned warehouse. Reborn as...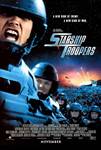 Starship Troopers (1997)
From the bridge of the Fleet Battlestation Ticonderoga with its sweeping galactic views to the desolate terrain of planet Klendathu teeming with shrieking fire-spitting brain-sucking special effects creatures...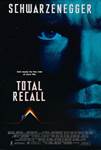 Total Recall (1990)
Life is mind-bending and chaotic in director Paul Verhoeven's violent, Oscar-winning sci-fi adventure based on a Philip K. Dick story. When construction worker Douglas Quaid (Arnold Schwarzenegger) discovers...