Robocop (1987)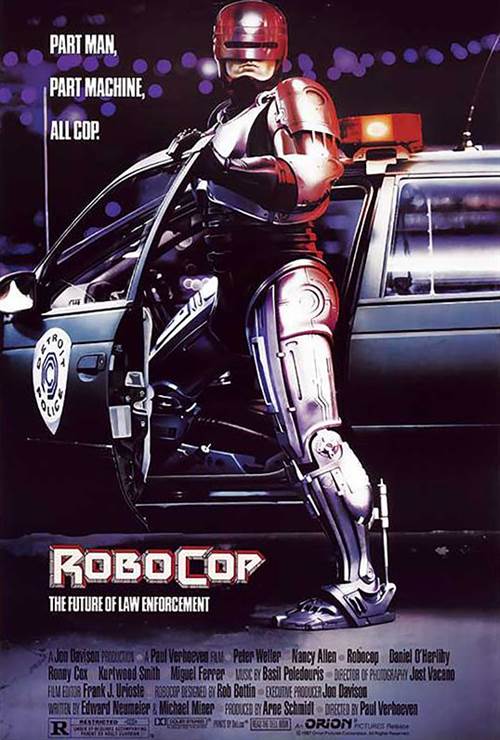 Share this:
| | |
| --- | --- |
| Director: | |
| Writers: | |
| Cast: | |
| Released: | Thursday, January 1, 1987 |
| Length: | 103 minutes |
| Studio: | Orion Pictures |
| Genre: | Sci-Fi/Fantasy, Action/Adventure |
| Rating: | Under 17 requires accompanying parent or adult guardian. |
Synopsis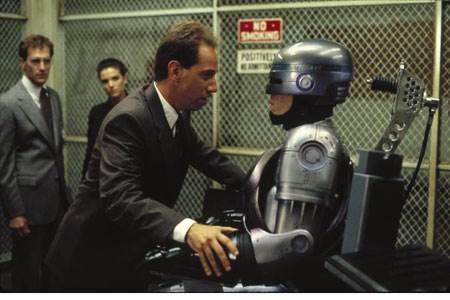 In the not-to-distant-future, a newly transferred Detroit police officer is remade into an indestructible cybornetic cop after being dismembered by a gang of thugs in an abandoned warehouse. Reborn as Robocop he is programed to serve and protect the citizens of Detroit and eliminate the rampant crime in the city streets so that a massive city-wide reconstruction project can get underway. But once he has completed his task, he sets his sites on the corruption inside Securities Concepts Inc.- the corporation that created him.

Purchase DVD/Blu-ray/4K UHD physical copy of Robocop today at Amazon.com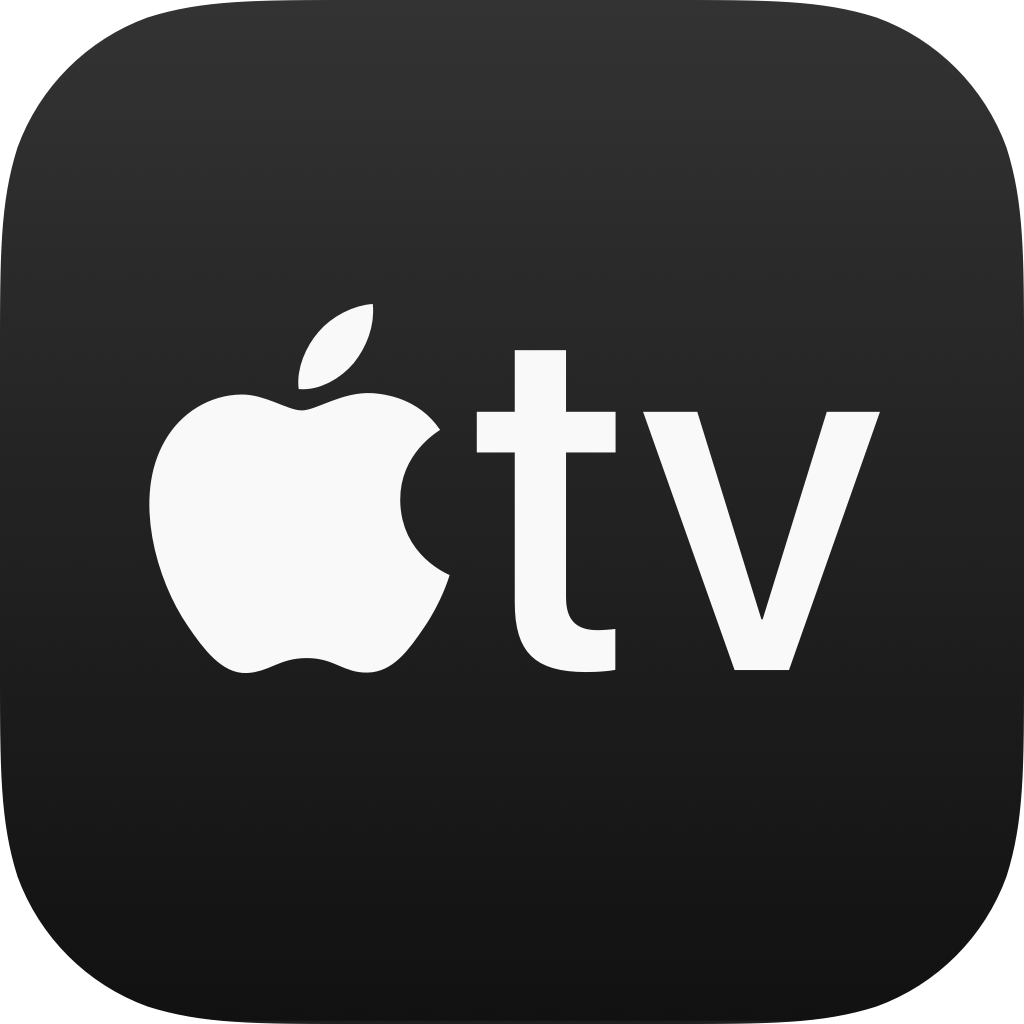 Download Robocop in Digital HD/4K from the iTunes store.
Listen to the Robocop soundtrack on Apple Music.
Robocop images are © Orion Pictures. All Rights Reserved.
Neill Blomkamp Discusses RoboCop Sequel
2/13/2019 2:51 PM EST
Director Neill Blomkamp recently spoke about the upcoming RoboCop sequel, RoboCop Returns, a project that he will be bringing to life for MGM.Ed Neumeier and Michael Miner, the original creators, have signed on to write and produce the film. The 1987 original was directed by Paul Verhoeven. Blomkamp spoke of how he wants the project to turn out."If I can be honest to what Paul Verhoeven did and al...
More>>
Production Begins This Weekend on RoboCop Reboot
9/13/2012 3:08 PM EST
This Saturday, September 15th, production will begin on "RoboCop" in Toronto, Canada.Based on the 1987 film of the same name, it will star Joel Kinnaman, Gary Oldman, Michael Keaton, and Samuel L. Jackson. Jose Padilha will be directing the screenplay by Josh Zetumer and Nick Schenk.Speaking about the announcement, Padilha said, "It's exciting to think that we're going to be starting production on...
More>>
Michael Keaton Joins RoboCop Remake
8/30/2012 10:10 AM EST
Michael Keaton has joined the cast of the upcoming film, "RoboCop". he is set to play the role of Raymond Sellars, the CEO of the company that builds RoboCop.Originally,  the role was to be played by Hugh Laurie, but he dropped out for making the deal final.Jose Padilha, director of the film, said,  "Michael is the final addition to the amazing cast we have assembled for this film and it is so gre...
More>>
Hugh Laurie to Join Robocop Cast
6/13/2012 10:50 AM EST
The star of" House M.D.", Hugh Laurie, is in negotiations to star in the upcoming Robocop. It's understood that the British actor will play the villain, the evil CEO of Omnicorp who puts profit before anything else, up against Joel Kinnaman Robocop.Along with Kinnaman, Laurie will be teaming up with Gary Oldman who plays the law enforcing cyborg scientific creator and Samuel L. Jackson a media mag...
More>>
Samuel L. Jackson to Star in Robocop
6/7/2012 11:30 AM EST
Samuel L. Jackson is the latest star to join the cast of the upcoming "Robocop" reboot. The ultra cool acting legend will be playing the role of Pat Novak, a media mogul and extremely powerful man.The reboot will also star Joel Kinnaman as the title role of Robocop, a man who brought back from near death and changed into a cyborg police officer.The film will be directed by Jose Padihla, and will b...
More>>
Oldman and Kinnaman to Star in Robocop Reboot
5/24/2012 3:12 PM EST
MGM's "Robocop" reboot will be starring Gary Oldman and Joel Kinnaman according to Heat Vision.Oldman will be playing the role of Norton, the creator of Robocop, and Norton will play Robocop, formerly Alex Murphy.Being released in the summer of 2013, Robocop will be directed by Jose Padilha based on a script by James Vanderbilt (The Amazing Spiderman); meanwhile Gary Oldman's next appearance on th...
More>>
Schenk Signs on to RoboCop
2/1/2012 3:21 PM EST
Nick Schenk, who penned "Gran Torino", has signed on with MGM to work on the script for their upcoming "RoboCop" reboot.Directing the film will be Jose Padilha, who Schenk is currently working with on the film, "Tri-Border".Shooting is expected to begin this summer....
More>>
RoboCop Trilogy Blu-ray Review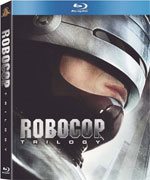 The Robocop movie, when originally released was quite successful in the theaters. It did well enough that it went on to spawn two sequels. On the surface the film comes off as your standard action film; a tough as nails hero against seemingly impossible odds. What some viewers may not notice right off that bat is the subtle message about the overwhelming control of corporations and the disregard given to the police force.

The first movie stars Peter Weller as Alex Murphy, a new recruit starting his first day with the Detroit Police. On his first day out he and his partner track down a group of thieves who have holed up inside an abandoned warehouse. The crooks get the drop on Murphy and unleash a barrage of gunfire upon him; Murphy does not survive. In comes OCP, a corporation that controls most of Detroit. They are looking to start up a new police program and need a fresh "body" for their experiment. After months of labor, the come forth with Robocop, a half man/half machine who they can use to clean up the crime ridden streets of the city. After some time on the street, it is obvious that the residual memories of the cop they used as a donor are resurfacing. It's at this point where things go downhill for OCP.

Sometime later a sequel came out titled Robocop 2, and in this installment OCP is no longer happy with Robocop now that he is under his own control. They develop a new cyborg, this time using the deceased body of a drug kingpin. As with the first movie, the new cyborg still possesses the memories of his old self and it isn't long before he attempts to re-ignite his old empire.

Finally a third movie was made, Robocop 3, and this time around instead of facing off against an evil version of himself, he has to stop OCP itself from evicting people off land they want to develop. What makes the Robocop movies stand out is not the action but the subtle commentary they offer up on our society. The original was about corrupt corporations, the second about the danger of drugs, and the third showed the plight of the common man. Recently the trilogy was released onto Blu-ray and as with all films put out in this format; we are delivered a better version of the film. The picture and sound quality is top notch; each movie is on its own disc, but unfortunately this time around there are no bonus features for the hard core fans to sink their teeth into. Perhaps with time that will change.

Regardless, owning this particular series is worth the investment for any movie fans given that the outstanding quality that we get with Blu-ray.

Read More Robocop Reviews
For more reviews please visit our film/television review section.
SPONSORED LINKS