Robocop Blu-ray Review
By
Leonard Buccellato
,
Nov 18, 2019 05:07 PM EST
This Robocop release is Part Man, Part Machine, and ALL ARROW VIDEO!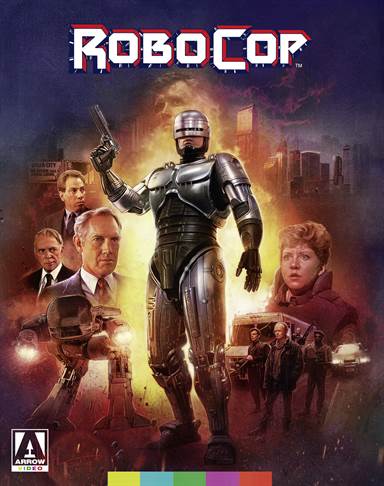 In 1987 I was not ready for
RoboCop
. By then I had already experienced more than my share of Horror, Sci-Fi and Action films. Sitting in that darkened theater with my friends, watching the hyper-violent, and frenetically paced movie, I was struck by how it had so much more to say than just 'look at how bloody I am!'
RoboCop
was making a serious commentary on our society, at a time when Reganomics was running wild. Gross consumerism, rampant capitalism, unchecked corporate greed, authoritarianism…
RoboCop's "Old Detroit" was a snapshot of the worst of American culture in the late '80s, it was not only gory as Hell, but it was all delivered with polish by Paul Verhoeven (
Total Recall
,
Basic Instinct
) and, of course, the inimitable Rob Bottin (The Thing, The Howling). I'm going out on a limb guessing you've all seen the original Robocop but:
The film takes place in Detroit in the not-too-distant future. Heroic cop Alex Murphy (Peter Weller,
The Adventures of Buckaroo Banzai
) is gunned down in the line of duty, only to be resurrected as RoboCop – a cybernetic mix of spare human parts and Motor City steel, and the latest defense against crime designed by the all-powerful OCP Corporation. As RoboCop's memories of his former life as Murphy resurface, only his ex-partner (Nancy Allen,
Dressed To Kill)
stands beside him to fight against the vicious thugs responsible for his death, as well as, a nefarious top-level OCP executive orchestrating the chaos from above.
I always had the distinct impression that
RoboCop
was a modern-day Prometheus, fighting against his own creators at the corrupt OCP, but those corporate officers and their criminal lackey's were the true monsters. They were willing to play God, twisting the human form to suit their own greedy and nefarious needs. This film really deserved all of the attention it received, then, and especially now, by Arrow Home Video, whose 4K restoration is absolutely fantastic.
Included in this box set are both the Director's and Theatrical Cuts of the seminal film, on two High Definition, 1080p discs. The audio is lossless stereo and 4-channel mixes, plus DTS-HD MA 5.1surround options on both cuts.
With the Director's Cut, which I have never seen until now, I didn't think it was possible, but the violence is turned up from a 10 to an 11, and in scenes like the boardroom, when ED-209 kills a young executive or the "Murphy Death" scene, where Clarence 'Kurtwood Smith' Boddicker (That 70's Show) and his gang, shoot Murphy up is almost a minute longer, and believe me, you feel every agonizing second of it. Peter Weller and Rob Bottin made me a believer.
Arrow has done a great job cleaning the film up, with a few exceptions, like the interior shots in the Steel Mill, or the newscasts, which seem a bit grainy. But even the night scenes, like the one at the gas station, are remarkably vibrant, and the blacks are deep and inky. All in all, there's absolutely nothing to complain about with this transfer.
The audio will keep you anchored to your seat. This is obviously an action-heavy movie with plenty of immersive sounds, from explosions, gunfire, and a growling ED-209. Did I mention explosions? However, even the conversations, are clear and upfront, as in the scene with RoboCop/Murphy and Lewis in the police station when she is trying to get him to remember his name. I cannot say enough great things about this disc.
Now, I would never ignore the Special Features of a Box Set, but this one begs your attention. I have not gotten through them all yet, it's that extensive. Here's a few of note:
New Commentary by film historian Paul M. Sammon, The Future of Law Enforcement: Creating RoboCop, Truth of Character, a newly filmed interview with Star Nancy Allen, More Man Than Machine: Composing RoboCop, a tribute to Basil Poledouris (one of my fav Composers, RIP) and so much more. And those are just the extras on the Director's cut disc. Disc two has more, like the split-screen comparison between the two versions of the film, not to mention, RoboCop: Edited for TV which contains outtakes newly transferred from recently-unearthed 35mm elements.
The features go on and on… truly, they seem endless and I can't wait to see them all (See below for the full list) Also, in this set is an 80-page collector's booklet, which contains a reprint of Fangoria magazine interview with Rob Bottin, from 1987 plus a fold-out, double-sided poster, and six mini lobby cards and a sticker, as well as double-sided packaging artwork. Arrow has done it again with a fantastic box set.
They always leave me eager to see what they have in store with the next releases.
This
Robocop
release is Part Man, Part Machine, and ALL ARROW VIDEO!
Grade: A+
LIMITED EDITION CONTENTS
4K restoration of the film from the original camera negative by MGM transferred in 2013 and approved by director Paul Verhoeven
Newly commissioned artwork by Paul Shipper
Director's Cut and Theatrical Cut of the film on two High Definition (1080p) Blu-ray™ discs
Original lossless stereo and four-channel mixes plus DTS-HD MA 5.1 surround sound option on both cuts
Optional English subtitles for the deaf and hard of hearing on both cuts
Six collector's postcards (Limited Edition exclusive)
Double-sided, fold-out poster (Limited Edition exclusive)
Reversible sleeve featuring original and newly commissioned artwork (Limited Edition exclusive)
80-page Limited Edition collector's booklet featuring new writing on the film by Omar Ahmed, Christopher Griffiths, and Henry Blyth, a 1987 Fangoria interview with Rob Bottin, and archive publicity materials (some contents exclusive to Limited Edition)
DISC ONE – DIRECTOR'S CUT
Archive commentary by director Paul Verhoeven, executive producer Jon Davison and co-writer Ed Neumeier (originally recorded for the Theatrical Cut and re-edited in 2014 for the Director's Cut)
A new commentary by film historian Paul M. Sammon
A new commentary by fans Christopher Griffiths, Gary Smart and Eastwood Allen
The Future of Law Enforcement: Creating RoboCop, a newly filmed interview with co-writer Michael Miner
RoboTalk, a newly filmed conversation between co-writer Ed Neumeier and filmmakers David Birke (writer of Elle) and Nick McCarthy (director of Orion Pictures' The Prodigy)
Truth of Character, a newly filmed interview with star Nancy Allen on her role as Lewis
Casting Old Detroit, a newly filmed interview with casting director Julie Selzer on how the film's ensemble cast was assembled
Connecting the Shots, a newly filmed interview with the second unit director and frequent Verhoeven collaborator Mark Goldblatt
Analog, a new featurette focusing on the special photographic effects, including new interviews with Peter Kuran and Kevin Kutchaver
More Man Than Machine: Composing Robocop, a new tribute to composer Basil Poledouris featuring film music experts Jeff Bond, Lukas Kendall, Daniel Schweiger, and Robert Townson
RoboProps, a newly filmed tour of super-fan Julien Dumont's collection of original props and memorabilia
2012 Q&A with the Filmmakers, a panel discussion featuring Verhoeven, Davison, Neumeier, Miner, Allen, star Peter Weller and animator Phil Tippett
RoboCop: Creating a Legend, Villains of Old Detroit and Special Effects: Then & Now, three archive featurettes from 2007 featuring interviews with cast and crew
Paul Verhoeven Easter Egg
Four deleted scenes
The Boardroom: Storyboard with Commentary by Phil Tippett
Director's Cut Production Footage, raw dailies from the filming of the unrated gore scenes
Two theatrical trailers and three TV spots
Extensive image galleries
DISC TWO – THEATRICAL CUT
Archive commentary by director Paul Verhoeven, executive producer Jon Davison and co-writer Ed Neumeier (originally recorded for Theatrical version of the film)
Two Isolated Score tracks (Composer's Original Mix and Final Theatrical Mix) in lossless stereo
Edited-for-television version of the film, featuring alternate dubs, takes and edits of several scenes (95 mins, SD only)
Split-screen comparisons between the Director's Cut and Theatrical Cut, and the Theatrical Cut and edited-for-TV version
Robocop: Edited For Television, a compilation of alternate scenes from two edited-for-television versions, including outtakes newly transferred in HD from recently-unearthed 35mm elements

Purchase a DVD/Blu-ray/4K UHD physical copy of Robocop today at Amazon.com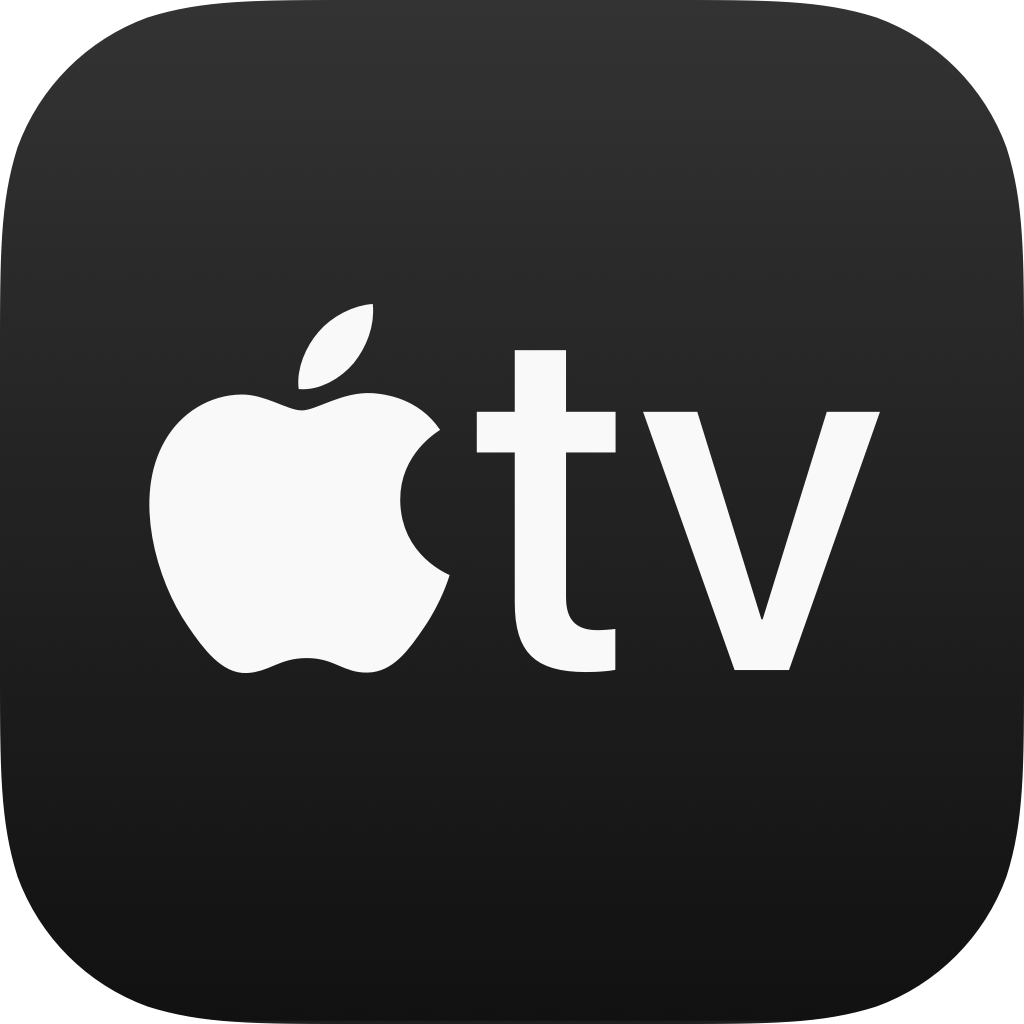 Download Robocop in Digital HD/4K from the iTunes store.
MPAA Rating:
R
Running Time:
103 minutes
Distributed By:
Orion Pictures
For more information about Robocop visit the FlickDirect Movie Database.
Read More Reviews For Robocop
About Leonard Buccellato