R.G. Armstrong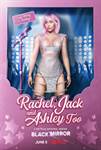 Black Mirror (2011)
Black Mirror is an anthology series that taps into our collective unease with the modern world, with each stand-alone episode a sharp, suspenseful tale exploring themes of contemporary techno-paranoia....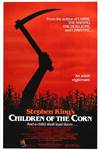 Children of The Corn (1984)
A young couple (Linda Hamilton, Terminator 2, and Peter Horton, thirtysomething) find themselves stranded in the rural town of Gatlin, Neb., where they encounter a mysterious religious sect of children....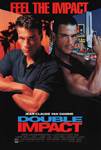 Double Impact (1991)
What could be better than Jean-Claude Van Damme in an explosively entertaining action extravaganza?Two of him! There's twice the excitement, twice the mayhem and twice the fun in this turbo-charged adventure...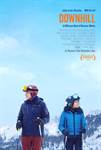 Downhilll (2020)
Barely escaping an avalanche during a family ski vacation in the Alps, a married couple is thrown into disarray as they are forced to reevaluate their lives and how they feel about each other. Inspired...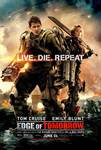 Edge Of Tomorrow (2014)
Tom Cruise will plays Lt. Col. Bill Cage who is fighting an alien race, called Mimics, but whenever he is killed, he wakes again to fight the same day over again, not too unlike a Sci-fi Groundhog Day....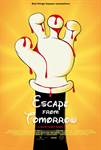 Escape From Tomorrow (2013)
An epic battle begins when a middle-aged American husband and father of two learns that he has lost his job. Keeping the news from his nagging wife and wound-up children, he packs up the family and embarks...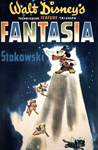 Fantasia (1940)
Disney's most personal animation feature first bombed at the boxoffice and irked purists who couldn't take the plotless, experimental mix of classical music and cartoons. It became a cult movie,...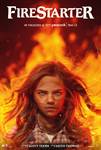 Firestarter (2022)
In a new adaptation of Stephen King's classic thriller from the producers of The Invisible Man, a girl with extraordinary pyrokinetic powers fights to protect her family and herself from sinister forces...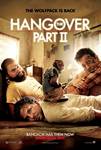 The Hangover Part II (2011)
In the follow-up to the record-breaking hit comedy The Hangover, Phil (Bradley Cooper), Stu (Ed Helms), Alan (Zach Galifianakis) and Doug (Justin Bartha) travel to exotic Thailand for Stu's wedding. After...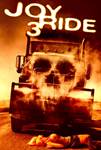 Joy Ride 3: Road Kill (2014)
Rusty Nail, the vengeful trucker with a penchant for pain, slams terror into overdrive in this all-new UNRATED chapter of Joy Ride! A chance encounter between Rusty and a group of hot-headed young street...