Edge Of Tomorrow (2014)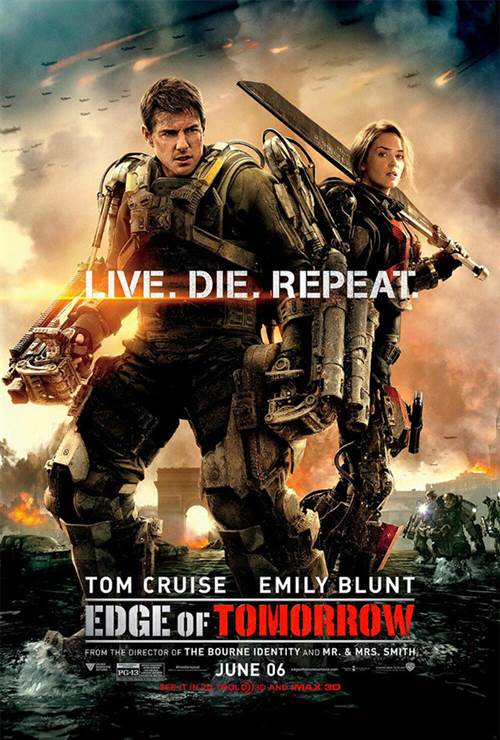 Share this:
| | |
| --- | --- |
| Director: | |
| Cast: | |
| Released: | Friday, June 6, 2014 |
| Length: | 113 minutes |
| Studio: | Warner Bros. |
| Genre: | Sci-Fi/Fantasy, Action/Adventure |
| Rating: | Some material may be inappropriate for children under 13. |
Synopsis
Tom Cruise will plays Lt. Col. Bill Cage who is fighting an alien race, called Mimics, but whenever he is killed, he wakes again to fight the same day over again, not too unlike a Sci-fi Groundhog Day. He doesn't have to relive the day all alone though - Emily Blunt (Looper) is set to star alongside Cruise as Special Forces operative Rita Vrataski, a veteran of war who has slain more Mimics than any other human.

Purchase DVD/Blu-ray/4K UHD physical copy of Edge Of Tomorrow today at Amazon.com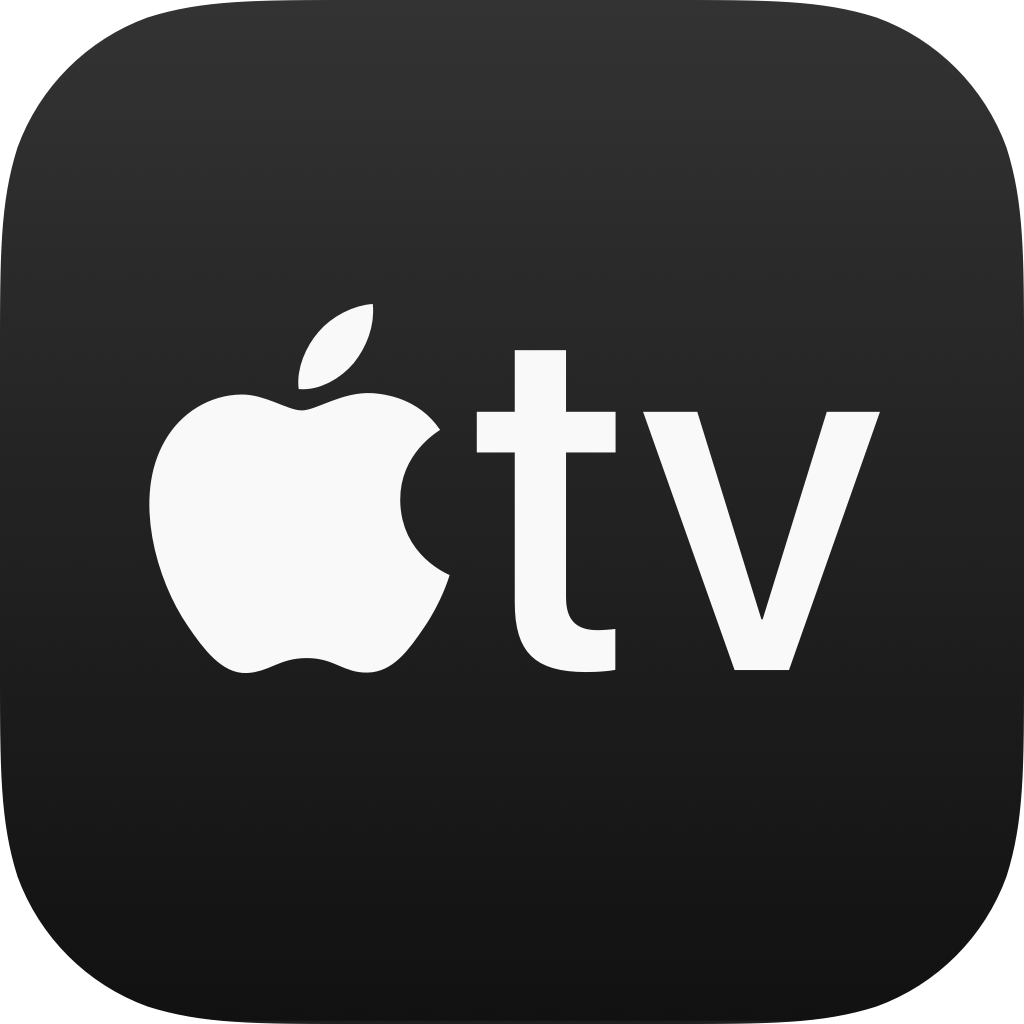 Download Edge Of Tomorrow in Digital HD/4K from the iTunes store.
Listen to the Edge Of Tomorrow soundtrack on Apple Music.
Edge Of Tomorrow images are © Warner Bros.. All Rights Reserved.
Doug Liman/Tom Cruise Sci-fi Film Gets Release Date
10/1/2012 2:48 PM EST
Warner Bros. has announced a March 14, 2014 release date for the Tom Cruise Sci-fi movie "All You Need Is Kill". The movie is based on the book of the same name and will be directed by Doug Liman (Jumper).Cruise will play Lt. Col. Bill Cage who is fighting an alien race, called Mimics, but whenever he is killed, he wakes again to fight the same day over again, not too unlike a Sci-fi Groundhog Day...
More>>
Edge Of Tomorrow Theatrical Review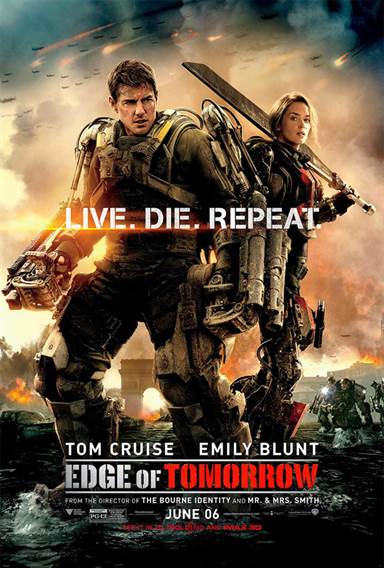 Tom Cruise ("Vanilla Sky", Collateral") follows up his 2013 sci-fi movie "Oblivion" with another sci-fi offering, "Edge of Tomorrow", alongside Golden Globe winner Emily Brunt ("The Adjustment Bureau", "The Devil Wears Prada") in a movie based on Hiroshi Sakurazaka's novel All You Need Is Kill. Directed by Doug Liman ("The Bourne Identity", "Mr & Mrs Smith"), it's an action-packed, special-effect-driven film that may just be the surprise blockbuster of the summer.

The earth has been invaded by an extraterrestrial race, Mimics, that has swallowed up whole countries across Asia and continental Europe. But mankind has been aided in their defence against the brutal assault at the English Channel, where the UK-based United Defence Force is planning a fight back.

Major William Cage (Cruise), a soldier whose skills are found behind a desk rather than on a battlefield, is pushed in the deep end, when he is forced into a combat role on the eve of an assault on the Normandy beaches. Dropped into action, Cage lasts no more than five minutes before being killed, though not before killing an alien at close quarters which—for reasons unknown to Cage at the time—sends the pen-pushing Major in to a time loop, having to live that day over and over again. With each day lived, he learns how to survive the apparent suicide mission a little longer, and finds that he has an ally in Rita Vrataski (Emily Blunt), a Special Forces commander and legendary war veteran who understands Cage's potential in winning the war against the marauding invaders; she realizes that, together, they have a better chance of achieving the goal of ridding the earth of them once and for all.

After so many years in the business, audiences know what to expect from Tom Cruise; the man can look at a camera and you know what he means without uttering a single word, and that works well next to Emily Blunt, who seem quite at home in her role as Vrataski. Throughout the movie, there is good chemistry between the two principle characters, but for once Cruise is not the jaw-dropping hero—save that for Blunt—instead, he is the cowardly novice looking up to the heroine, in need of guidance. Praise must be given to not turning the Cage/Vrataski relationship into a mish-mash of a romantic side story, instead keeping it as "just business" with the exception of a harmless kiss.

Notable supporting players include Bill Paxton ("Titanic", "Apollo 13") as Sergeant Farell, and Brendan Gleeson ("Safe House", "Green Zone") as General Bingham, both additions are welcome and add a touch of humour to the proceedings in the limited time they appear on screen.

Edge of Tomorrow is one of those films that, after a quarter of the way through, you will kind of know how it will end. The fun part is not knowing how it will get there, and that's what makes it an exciting ride. The story is intricate in places and, although it will be likened to a sci-fi Groundhog Day, it is more than that. Concerns you may have regarding the "repeat" scenes are unfounded: they are done subtly with a touch of facetiousness that avoids making any of the scenes dull or boring; with Liman's record you knew this wouldn't be a boring movie. Visually it's right up there; some of the deserted street scenes of London felt eerie to say the least, while the CGI effects are impressive, especially in 3D.

As always, to keep everyone happy and to receive the all too customary 12A/PG-13 rating, the violence is toned down, especially on the beach scenes where, in places, it gives the impression that you are in control of an first person shooter video game.

With its imaginative, well-paced story and visual effects, as well as the best performance Tom Cruise has given in recent years, Edge of Tomorrow will not leave you disappointed.
-- Paul Kates
Read More Edge Of Tomorrow Reviews
For more reviews please visit our film/television review section.
Tom Cruise will plays Lt. Col. Bill Cage who is fighting an alien race, called Mimics, but whenever...
SPONSORED LINKS