Search Results For Ray Liotta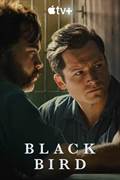 Black Bird (2022)
Inspired by actual events, when high school football hero and decorated policeman's son Jimmy Keene (Taron Egerton) is sentenced to 10 years in a minimum-security prison, he is given the choice of a...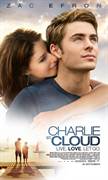 Charlie St. Cloud (2010)
The Death and Life of Charlie St. Cloud is based on an acclaimed novel and follows a young man and accomplished sailor, Charlie St. Cloud (Zac Efron), who survives an accident that lets him see the...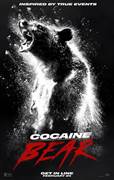 Cocaine Bear (2023)
Inspired by the 1985 true story of a drug runner's plane crash, missing cocaine, and the black bear that ate it, this wild dark comedy finds an oddball group of...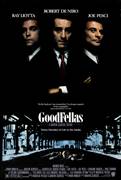 Goodfellas (1990)
When Martin Scorsese, one of the world's most skillful and respected directors, reunited with two-time Oscar-winner Robert De Niro in GoodFellas, the result was one of the most powerful films of the...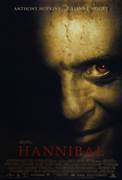 Hannibal (2001)
It's another good vs. evil showdown between Dr. Hannibal Lecter (Anthony Hopkins), in hiding in Florence after getting himself out of jail free at the end of The Silence of the Lambs, and FBI Special...
Killing Them Softly (2012)
When rival crook Johnny Amato (Vincent Curatola) hatches a plan to rob a card game run by mob lackey Markie (Ray Liotta), he picks a low-rent thug named Frankie (Scoot McNairy) to do the job. Frankie...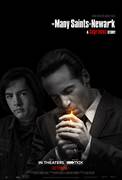 Many Saints of Newark (2021)
Young Anthony Soprano is growing up in one of the most tumultuous eras in Newark's history, becoming a man just as rival gangsters begin to rise up and challenge the all-powerful DiMeo crime family's...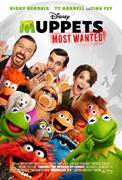 Muppets Most Wanted (2014)
Disney's "Muppets Most Wanted" takes the entire Muppets gang on a global tour, selling out grand theaters in some of Europe's most exciting destinations, including Berlin, Madrid and London. But...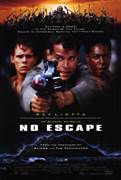 No Escape (1994)
Captain J.T. Robbins is sentenced to prison for the assassination of his general officer, a prison where you only leave in a body bag. "Absolom," is where the worst prisoners are free to create an...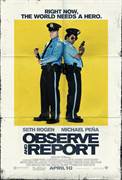 Observe and Report (2009)
As head of security at the Forest Ridge Mall, Ronnie Barnhardt (Seth Rogen) takes his job very seriously, enforcing mall rules with an iron fist. When a flasher strikes Forest Ridge, Ronnie sees a...