Rene Russo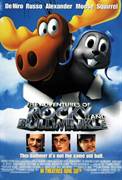 The Adventures of Rocky and Bullwinkle (2000)
Everyone's favorite moose and squirrel, Rocky and Bullwinkle, are back in an all-new live-action adventure! Those ruthless spies, Boris (Jason Alexander) and Natasha (Rene Russo), have wrangled their...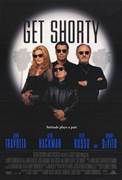 Get Shorty (1995)
Loanshark Chili Palmer (Travolta) has been a gangster for as long as he can remember. When he heads to Hollywood to collect on a gambling debt from a washed-up filmmaker (Hackman), Palmer dives eagerly...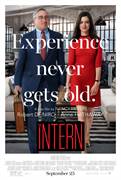 The Intern (2015)
In "The Intern," Ben Whittaker (Robert De Niro) is a 70-year-old widower who has discovered that retirement isn't all it's cracked up to be. Seizing an opportunity to get back in...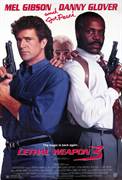 Lethal Weapon 3 (1992)
This boxoffice blockbuster sequel reunites box-office superstar and Oscar-winner Mel Gibson ("Braveheart," "Maverick"), Danny Glover ("The Color Purple") and Oscar-winner...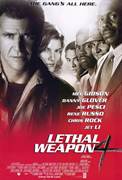 Lethal Weapon 4 (1998)
Mel Gibson and Danny Glover return as buddy cops Riggs and Murtaugh, with Joe Pesci riding comedy shotgun as chatterbox Leo. Murtaugh is still the family man. Riggs is still the gonzo loose cannon and...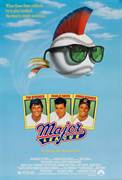 Major League (1989)
She's beautiful, smart, goal-oriented, and she just inherited the Cleveland Indians. Unfortunately, she wants to move the franchise to Miami, and a losing season is her only ticket to Florida. So she signs...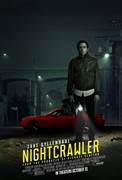 Nightcrawler (2014)
Nightcrawler is a pulse-pounding thriller set in the nocturnal underbelly of contemporary Los Angeles. Jake Gyllenhaal stars as Lou Bloom, a driven young man desperate for work who discovers the high-speed...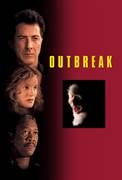 Outbreak (1995)
From Africa to America...it's traveling fast...destroying everything in its path.The Motaba virus inflicts a swift, horrible death, and only one man can stop it from spreading into a deadly worldwide outbreak...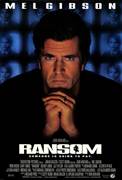 Ransom (1996)
Critically acclaimed smash hit starring Academy Award® winner Mel Gibson (Best Director, 1995, Braveheart) and directed by Academy Award winner Ron Howard (Best Director, 2001, A Beautiful Mind) – on Blu-ray...
The Thomas Crown Affair (1999)
Thrill-seeking billionaire Thomas Crown (Brosnan) loves nothing more than courting disaster and winning! So when his world becomes too stiflingly safe, he pulls off his boldest stunt ever: stealing a priceless...