Rob Marshall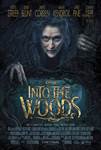 Into The Woods (2014)
Into the Woods is a modern twist on several of the beloved Brothers Grimm fairy tales, intertwining the plots of a few choice stories and exploring the consequences of the characters? wishes and quests....
The Little Mermaid (2023)
"The Little Mermaid" is the beloved story of Ariel, a beautiful and spirited young mermaid with a thirst for adventure. The youngest of King Triton's daughters, and the most defiant, Ariel longs to find...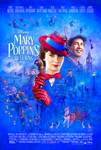 Mary Poppins Returns (2018)
Directed and produced by Rob Marshall, "Mary Poppins Returns" also stars Lin-Manuel Miranda, Ben Whishaw, Emily Mortimer and Julie Walters with Colin Firth and Meryl Streep. The film, which introduces...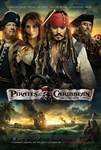 Pirates of The Caribbean: On Stranger Tides (2011)
Johnny Depp returns to his iconic role of Captain Jack Sparrow in an action-packed adventure. Crossing paths with the enigmatic Angelica (Penélope Cruz), he's not sure if it's love—or if she's a ruthless...