Rob Thomas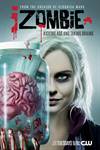 iZombie (2015)
Olivia "Liv" Moore was a rosy-cheeked, disciplined, over-achieving medical resident who had her life path completely mapped out…until the night she attended a party that unexpectedly...
Veronica Mars (2004)
In the wealthy seaside community of Neptune, the rich and powerful make the rules. Enter Veronica Mars - the smart, fearless apprentice private investigator who tries to uncover the town's darkest...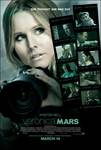 Veronica Mars: The Movie (2014)
On the eve of graduating law school, Veronica Mars has put Neptune and her amateur sleuthing days behind her. While interviewing at high-end New York law firms, Veronica Mars gets a call from her ex-boyfriend...