S.J. Watson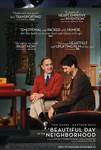 A Beautiful Day In The Neighborhood (2019)
Tom Hanks portrays Mister Rogers in A BEAUTIFUL DAY IN THE NEIGHBORHOOD, a timely story of kindness triumphing over cynicism, based on the true story of a real-life friendship between Fred Rogers and journalist...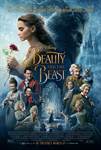 Beauty and the Beast (2017)
The beloved tale will be retold for the big screen with a modern live-action lens and the help of transformative CG magic. Emma Watson and Dan Stevens will star as Belle and the Beast/Prince respectively,...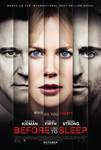 Before I Go To Sleep (2014)
A taut thriller based on the worldwide best-selling novel by S.J. Watson, BEFORE I GO TO SLEEP is the story of a woman (Nicole Kidman) who wakes up every day with no memory as the result of a traumatic...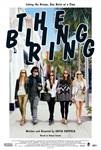 The Bling Ring (2013)
In the fame-obsessed world of Los Angeles, a group of teenagers take us on a thrilling and disturbing crime-spree in the Hollywood hills. Based on true events, the group, who were fixated on the glamorous...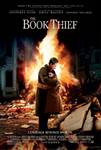 The Book Thief (2013)
In 1938, young orphan Liesel (Sophie Nélisse) arrives at the home of her new foster parents, Hans (Geoffrey Rush) and Rosa (Emily Watson). When Hans, a kindly housepainter, learns that Liesel cannot...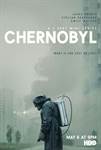 Chernobyl (2019)
Chernobyl, a five-part miniseries co-production from HBO and Sky, dramatizes the story of the 1986 nuclear accident, one of the worst man-made catastrophes in history — and of the sacrifices made...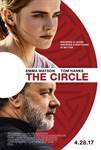 The Circle (2017)
Based on the international best-seller by Dave Eggers, The Circle is a thrilling modern morality tale starring Emma Watson, Tom Hanks, and John Boyega. As she rises through the ranks of the world's...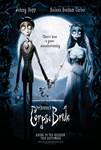 Corpse Bride (2005)
Corpse Bride carries on in the dark, romantic tradition of Tim Burton's classic films Edward Scissorhands and The Nightmare Before Christmas. Set in a 19th century European village, this stop-motion,...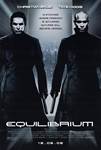 Equilibrium (2002)
Set in a future society in which human emotion is forbidden and is suppressed by a required dose of the drug Prozium, the story follows the spiritual conversion of John Preston (Bale), an agent who must...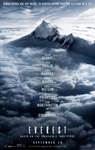 Everest (2015)
Inspired by the incredible events surrounding an attempt to reach the summit of the world's highest mountain, Everest documents the awe-inspiring journey of two different expeditions challenged beyond...