Sacha Baron Cohen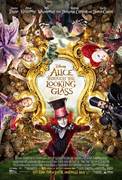 Alice Through the Looking Glass (2016)
In Disney's "Alice Through the Looking Glass," an all-new spectacular adventure featuring the unforgettable characters from Lewis Carroll's beloved stories, Alice returns to the...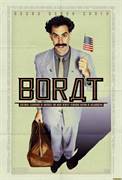 Borat (2006)
Sacha Baron Cohen brings his Kazakh journalist character Borat Sagdiyev to the big screen for the first time. Leaving his native Kazakhstan, Borat travels to America to make a documentary. As he zigzags...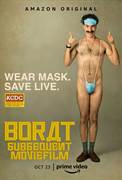 Borat: Subsequent Moviefilm (2020)
To be more specific, this is the Borat Subsequent Moviefilm: Delivery of Prodigious Bribe to American Regime for Make Benefit Once Glorious Nation of Kazakhstan. Chenqui!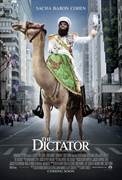 The Dictator (2012)
The film tells the heroic story of a dictator who risked his life to ensure that democracy would never come to the country he so lovingly oppressed. It is inspired by the best selling novel Zabibah and...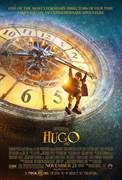 Hugo (2011)
Orphaned and alone except for an uncle, Hugo Cabret (Asa Butterfield) lives in the walls of a train station in 1930s Paris. Hugo's job is to oil and maintain the station's clocks, but to him, his more...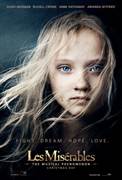 Les Miserables (2012)
Set against the backdrop of 19th-century France, Les Misérables tells an enthralling story of broken dreams and unrequited love, passion, sacrifice and redemption—a timeless testament to the survival of...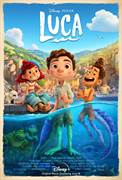 Luca (2021)
Disney and Pixar's original feature film "Luca" is a coming-of-age story about one young boy experiencing an unforgettable summer filled with gelato, pasta and endless scooter rides. Luca shares these...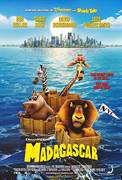 Madagascar (2005)
When four pampered animals from New York s Central Park Zoo accidentally find themselves shipwrecked on the exotic island of Madagascar they discover it really IS a jungle out there! Ben Stiller Chris...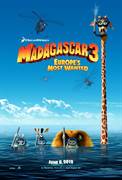 Madagascar 3: Europe's Most Wanted (2012)
Alex the Lion, Marty the Zebra, Gloria the Hippo, and Melman the Giraffe are still fighting to get home to their beloved Big Apple; King Julien, Maurice and the Penguins are along for the adventure. This...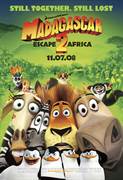 Madagascar: Escape 2 Africa (2008)
All the loveable characters are back -- Alex the lion, Marty the zebra, Melman the giraffe and Gloria the hippo, King Julien, Maurice and the penguins -- in "Madagascar: The Crate Escape." Left...