Sean Patrick Thomas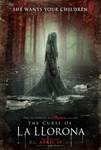 The Curse of La Llorona (2019)
La Llorona. The Weeping Woman. A horrifying apparition, caught between Heaven and Hell, trapped in a terrible fate sealed by her own hand. The mere mention of her name has struck terror around the world...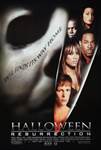 Halloween: Resurrection (2002)
The reality programmers at DangerTainment (Rhymes, Banks) have selected Rudy (Sean Patrick Thomas Save the Last Dance), Bill (Thomas Ian Nicholas American Pie 1 & 2) and a group of thrill seeking teenagers...