Search Results For Seth Green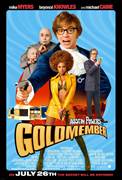 Austin Powers in Goldmember (2002)
Myers takes on numerous roles in this continuing franchise--besides Powers and Dr. Evil, he plays their teen personas in the '50s, reprises Fat Bastard, and adds baddie Goldmember to his...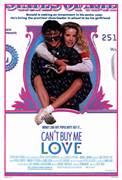 Can't Buy Me Love (1987)
Unpopular high school nerd Dempsey buys a month of dates with teen babe Peterson for $1000 in order to win friends and influence people. Semi-amusing and earnest in a John Hughes Lite kind of way....
Can't Hardly Wait (1998)
It's graduation day at Huntington Hills High-- a time for Pomp and Circumstance, tassels and mortarboards, and serious introspection about the future. But tonight, the seniors will leave all that...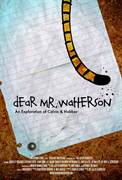 Dear Mr. Watterson (2013)
Calvin & Hobbes took center stage immediately when it appeared in newspaper comics across the country in 1985. The funny pages were a big part of popular culture, and it was hard to find a comics...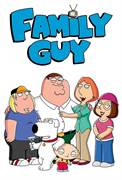 Family Guy (1999)
The show follows the adventures of lovable oaf PETER GRIFFIN (Seth MacFarlane) and his hilariously odd family of middle-class New Englanders. LOIS (Alex Borstein) is Peter's loving wife, a former Miss...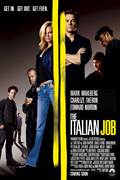 The Italian Job (2003)
The plan was flawless. The execution was perfect. Charlie Croker pulled off the crime of a lifetime. The one thing that, he didn't plan on was being double-crossed. Now he wants more than the job's...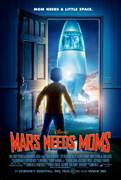 Mars Needs Moms (2011)
Take out the trash, eat your broccoli—who needs moms, anyway? Nine-year-old Milo (Seth Green) finds out just how much he needs his mom (Joan Cusack) when she's nabbed by Martians who plan to steal her...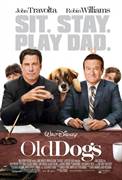 Old Dogs (2009)
Two best friends—one unlucky-in-love divorcee (Robin Williams) and the other a fun-loving bachelor (John Travolta)—have their lives turned upside down when they're unexpectedly charged...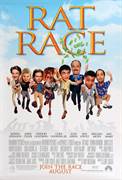 Rat Race (2001)
An all-star comedy cast brings laughs from start to finish when a casino tycoon gives six money-crazed contestants the chance to win $2 million in a race from Las Vegas to New Mexico. Who will win...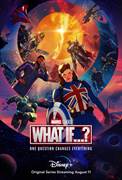 What If…? (2021)
"What If…?" flips the script on the MCU, reimagining famous events from the films in unexpected ways. Marvel Studios' first animated series focuses on different heroes from the MCU, featuring a voice...