Shanley Caswell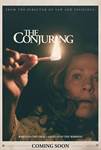 The Conjuring (2013)
Before there was Amityville, there was Harrisville. Based on a true story, "The Conjuring" tells the horrifying tale of how world renowned paranormal investigators Ed and Lorraine Warren were called upon...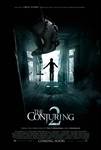 The Conjuring 2 (2016)
The supernatural thriller brings to the screen another real case from the files of renowned demonologists Ed and Lorraine Warren. Reprising their roles, Oscar nominee Vera Farmiga and Patrick Wilson star...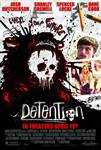 Detention (2012)
An apocalyptic fantasy, horror, science fiction, action- thriller, body swapping, time-traveling teen romantic comedy starring Josh Hutcherson, Dane Cook and Shanley Caswell, DETENTION follows the local...