Shay Hatten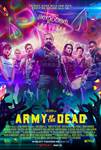 Army of The Dead (2021)
From filmmaker Zack Snyder (300, Zack Snyder's Justice League), ARMY OF THE DEAD takes place following a zombie outbreak that has left Las Vegas in ruins and walled off from the rest of the world. When...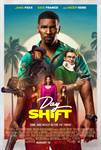 Day Shift (2022)
Bud Jablonski (Jamie Foxx) is a blue-collar dad hoping to provide a good life for his quick-witted daughter Paige (Zion Broadnax) and to stay in the good graces of his estranged wife Jocelyn (Meagan Good)....
John Wick: Chapter 4 (2023)
John Wick (Keanu Reeves) takes on his most lethal adversaries yet in the upcoming fourth installment of the series. With the price on his head ever increasing, Wick takes his fight against the High Table...